The excitement around the all-new season of Bigg Boss is getting higher with every passing day. The fans of television's most controversial show are eagerly waiting for October 1 when Salman Khan will welcome all into the house of Bigg Boss. This year, the 'padosis' and 'gharvale' will play the game of survival for next 90 days. The exciting tasks for luxury budget and the sword of eviction around their neck will keep the contestants on their toes.
However, this year the makers of the show have succeeded in keeping the names of the celebrities under the wraps before the official launch. Still, the speculated list of celebrities including TV personalities like Niti Taylor, Hina Khan, Priyanka Sharma among others has kept the buzz alive. But, on Wednesday, the audience was introduced to the first four commoners of the house. They are Jyoti Kumari, Shivani Durgah, Sapna Choudhary and Zubair Khan.
Before you watch them giving celebrities of the Bigg Boss house a tough time, here is everything you need to know about them.
1. Sapna Choudhary:
Hailing from a middle-class family of Haryana, Rohtak, Sapna made it to the news for her Haryanvi Ragini song which created quite a stir in North India. She was said to have hurt the sentiments of a particular caste with her Ragini. In fact, it was this song which landed her up in legal trouble and the final verdict on the case is still pending. But Sapna has been granted bail. Later, it was her hot dance videos which went viral on digital mediums and she became a star in the social media circuit. It is also said that Sapna lost her father at the age of 12 and she attempted suicide.
In her introductory video of Bigg Boss, Sapna introduced herself as, "Agar mein asleel hun toh bollywood mein item number karne wali sab heroine asleel hai. (If I am vulgar then every Bollywood actor who does an item number is vulgar too.)"
Check out some photos of Sapna Choudhary here: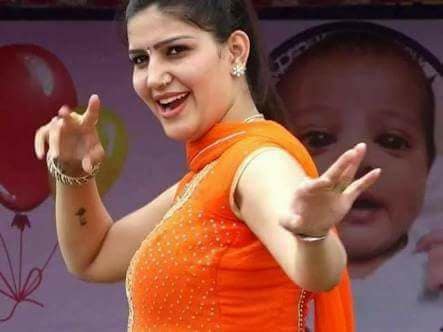 2. Zubair Khan:
"Underworld se mera nikaah zarur hua hai par meri pehchaan main khud banayi hai (I have got married to the underworld but I have made my own existence.)," said Zubair in the first video released on the official Twitter handle of Bigg Boss. Confused? Yes, Zubair has underworld connections. He is Dawood Ibrahim's sister Haseena Parker's son-in-law. But the man refuses to be related to the dark world any longer. According to him he left that world back in 1997 and has been associated with filmmaking from last 15 years. In an earlier interview with TOI, Zubair was quoted as saying, "I moved out of this area in 1997 and have been part of the film industry for 15 years. I have a production house called Garbage, which produces ad films along with my partner Chandrapal Singh."
3. Shivani Durgah: A religious devotee, Shivani Durgah in her introductory video said, "Ek talaab ki machchli gandi hai to iska matlab ye nahi ki poora talaab hi ganda ho." Now we know what she was hinting at. Shivani is self-proclaimed god woman and in the last season, we had self-proclaimed godman, Swami Om. We just hope Shivani has no qualities of Swami Om. Shivani holds two PhDs from Chicago University and hails from Noida. But currently, she is based in Mumbai. Going by her Facebook profile, Shivani has founded organisations called Sarweshvari Shakti Women Akhara and Wicca, Tantra and Vodou Temple. She addresses herself as 'Singh Vahini'.
4. Jyoti Kumari:
Jyoti is the daughter of an office clerk from Patna and is someone who dares to dream. In her videos, Jyoti has made it clear that her father's status doesn't stop her from aiming big in life.
Meet the first four neighbours who've come from various parts of India in an attempt to win your hearts. Are you excited to meet them? #BB11pic.twitter.com/c4FnfdrpaU

— COLORS (@ColorsTV) September 27, 2017
Clarification: indianexpress.com previously published the wrong photo and information of Jyoti Kumari. We regret the error.
For all the latest Entertainment News, download Indian Express App