Just when you thought Bigg Boss 10 couldn't get more bizarre, what with a contestant throwing his urine at other housemates and two girls having a scuffle, it has now emerged that Bhojpuri actor Mona Lisa will get married to her long-time boyfriend Vikrant on the show.
Bigg Boss is just two weeks away from finale and Mona's beau will be going inside the house today to propose to her. Bigg Boss fans well remember the ruckus Vikrant created inside the house when he came to visit Mona a few weeks ago, and even threatened her close friend Manu Punjabi to not create a rift between the couple. Manu and Mona grew extremely close on the show, leaving their respective partners insecure.
WATCH VIDEO |Bigg Boss 10 January 16 Review: Contestants Perform The Last Nomination Task
It is yet to be known if it is the same insecurity that prompted Vikrant to take the step. There are also reports that after Vikrant expressed his wish to marry Mona once she came out of the show, the makers themselves suggested that they should tie the knot inside the house.
Also read | Bigg Boss 10, 15th January 2017 written update: When Govinda and Salman Khan matched steps on Weekend ka Vaar
The makers should obviously be happy about the development as who can forget the wedding of Sara Khan and Ali Merchant on the fifth season of Bigg Boss? The episode raked in high TRPs, something the makers sorely need on Bigg Boss 10.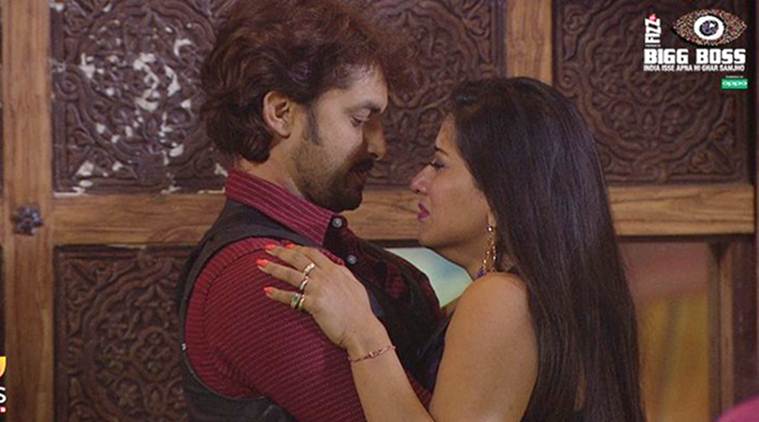 This should really cheer up Mona, who is seen dispirited nowadays for some reason. The wedding might also give a new lease of life to Mona's stay inside the house as right now she is the weakest link in the game.
📣 The Indian Express is now on Telegram. Click here to join our channel (@indianexpress) and stay updated with the latest headlines
For all the latest Entertainment News, download Indian Express App.