By:
Education Desk
| New Delhi |
Updated: September 29, 2018 3:01:42 pm
UCEED 2019: The online registration process for the UCEED 2019 examination will begin from October 9, 2018. All the students who want to apply can do so through the official website, uceed.iitb.ac.in, till November 9. This year, IIT Bombay will conduct the Undergraduate Common Entrance Exam for Design (UCEED) examination on January 19, 2019 from 10 am to 1 pm at 24 cities across the country. The examination is conducted for admissions to the Bachelor of Design (BDes) programmes at IIT Bombay, IIT Guwahati and IIITDM Jabalpur.
UCEED 2019: Syllabus
The exam will have questions from the following six topics:
Visualisation and Spatial ability
Pictorial and diagrammatic questions to test, understanding of transformation and/or manipulation of 2D shapes and 3D objects and their spatial relationships, knowledge of practical and everyday mechanical and scientific concepts.
Observation and Design sensitivity
Ability to detect concealed properties in ordinary things, people, situations, and events, and thinking critically about them. Applying attention to certain details, analysing, reasoning, classifying, inferring and predicting. Ability to discern subtle differences in visual properties and aesthetic outcomes.
Environmental and Social awareness
General awareness of environmental factors such as climate, population, water, vegetation, pollution, weather, natural resources etc., and their implications on the design of products, images, infrastructure and environment. Awareness of social and cultural connection with design, history of the designed artifact, and socially responsible and environmentally sustainable design responses. History of art, sculpture, and literature.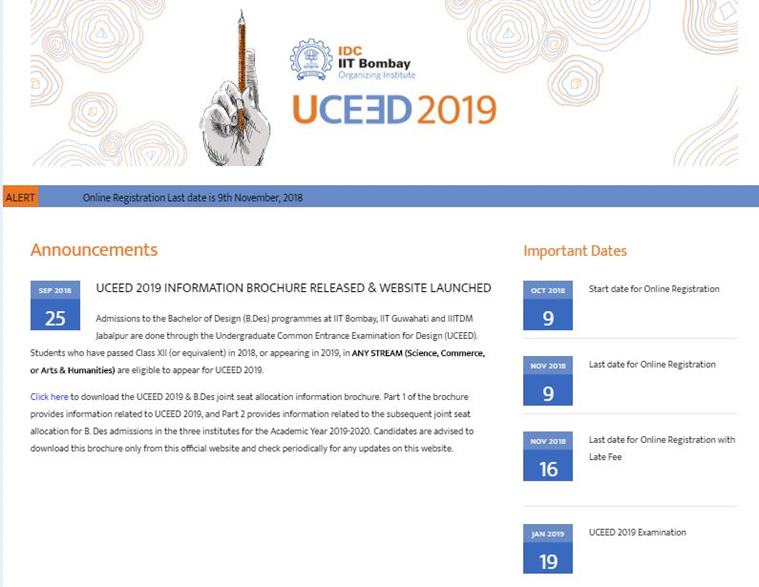 Analytical and Logical Reasoning
Ability to look at information, be it qualitative or quantitative in nature, and discern patterns within the information. Ability to weigh opinions, arguments or solutions against appropriate criteria. Ability to check for hidden bias or hidden assumptions and whether evidence and argument support conclusions. Ability to use logic and structured thinking to deduce from a short passage, which of a number of statements is the most accurate response to a posed question. Data Interpretation, brainteasers, and patterns.
Language and Creativity
Ability to understand and use Standard English. Reading comprehension, knowledge of English grammar. Ability to think creatively in terms of alternatives, ability to distinguish innovative options and think out of the box.
Design thinking and Problem solving
Ability to use visual analogies, metaphors, signs and symbols. Ability to understand complexity, identify problem, generate alternatives, evaluate options and select solutions.
Cities
The UCEED 2018 will be conducted in 24 cities across India. The places are Ahmedabad, Bengaluru, Bhopal, Bhubaneswar, Chandigarh, Chennai, Dehradun, Delhi, Ernakulum, Panaji, Guwahati, Hyderabad, Jaipur, Lucknow, Kolkata, Kozhikode, Mumbai, Nagpur, Patna, Pune, Raipur, Thiruvananthapuram, Thrissur, Vishakhapatnam. Apart from these places, the examination will also be conducted at Dubai.
Exam schedule
UCEED is a test centre based, computer examination. The duration of the same is three hours. This year, it is scheduled to be conducted on January 20 from 10 am to 1:00 pm.
Paper scheme
— The question paper will be set in English.
— It will carry a total of 300 marks.
— There will be total 3 sections – Numerical Answer Type (NAT) questions, Multiple Select Questions (MSQ) and Multiple Choice Questions (MCQ).
UCEED 2019: Important dates
Commencement of online application: October 9, 2018
Last date to apply online: November 9
Last date to apply online with late fee: November 16
Entrance Examination: January 19, 2019
Result: March 1, 2019.
The Indian Express website has been rated GREEN for its credibility and trustworthiness by Newsguard, a global service that rates news sources for their journalistic standards.