The year 2017 was quite fruitful as far as India's education sector was concerned. The Union Budget was a little disappointing as there was nothing much to offer. However, the announcement to introduce NTA was a good initiation. Some Indian Universities rank was improved in the global ranking but there's still a long way for them to crack the elite top 10 club. The IIM Bill was finally approved. Towards the end of the year, Centre sacked the Garhwal University VC; third varsity head dismissed under this government.
Let us now have a look at the top education related news of the year.
1. Cabinet approves IIM Bill 2017
The Cabinet approved the IIM Bill that grants a statutory powers to the prestigious Indian Institutes of Managements and enable them to grant degrees instead of post graduate diplomas. Among the major provisions of the draft Indian Institute of Management Bill, 2017, is one which grants powers to the IIM Board of Governors to get an inquiry conducted by a person not below the rank of a High Court judge against a Director in case it is felt that an institute has not performed as per the provisions of the proposed Act.
Also, the Academic Council of each IIM will determine the academic content, criteria, process for admission to courses and guidelines for conduct of examinations.
 2. CBSE class 10 board exams made mandatory 
The Central Board of Secondary Education (CBSE) announced its decision of making Class 10 board examinations compulsory from next year. Students currently in Class 9 will have to appear in the board exams from 2018. A notification was also released which stated that the nine-point grading will be similar to what is followed by the class 12 boards. Also, schools will have to conduct three periodic written tests in each subject— in place of the four formative assessments.
There will be two mandatory language papers and an optional sixth subject. Students will also be allowed to pick a third language.
3. NEET 2017 to be conducted in 10 languages
CBSE had announced two more language in which the National Eligibility cum Entrance Examination (NEET) 2017 will be conducted. Previously, the examination for post graduate and under graduate courses used to be held in eight languages — Hindi, English, Assamese, Bengali, Gujarati, Marathi, Tamil and Telugu. Now, the examination will be conducted in two more languages — Oriya and Kannada. However, Urdu has not been included within the languages of the NEET exam.
4. Army Recruitment Board examination paper leak: Exam cancelled, 18 arrested
The examination papers of Army Recruitment Board were leaked just a day before it was scheduled to be held. Raids were conducted across Maharashtra and Goa and arrests were made. Students were allegedly given the question papers by those who run various coaching institutes at a cost of Rs 2 lakh. A few army personnel were also allegedly involved in the crime. Police also said that the suspects held in Pune mainly acted as agents to contact the youths aspiring to join the army.
5. CBSE makes NCERT books mandatory for next academic session
CBSE directed schools affiliated to it to use NCERT textbooks from the 2017-18 academic session. The decision was taken at a meeting chaired by the Human Resource Development Minister, Prakash Javadekar. The move came at a time when many parents were complaining that they are forced to purchase textbooks from private publishers that are costlier than the NCERT books. CBSE will also monitor the annual subscription by schools.
6. From next year, 1 lakh less engineering seats
Come 2018 and we might witness the number of BTech/BE seats in the country coming down by almost a lakh. AICTE released its new approval handbook regarding the same. Technical courses where student admission has been less than 30 per cent in the last five years consistently will have their intake reduced by half from the academic year starting July 2018, while programmes where admissions have been zero during this period will be closed.
A special investigation report by The Indian Express revealed that glaring gaps in regulation, including alleged corruption; a vicious circle of poor infrastructure, labs and faculty; non-existent linkages with industry etc. have lead to the cut-down.
Also, permission won't be granted for establishment of a new college if the state government concerned has refused an NOC (No Objection Certificate) to the applicant.
7. IITs turn down govt proposal to let NTA hold JEE (Advanced)
In February, Union Finance Minister Arun Jaitley made an announcement that announced that the National Testing Agency (NTA) will conduct entrance tests for all higher institutions. But the decision did not go very well with the IITs as they turned down the proposal. In a meeting of IIT directors on December 15, the institutes decided against the NTA's involvement in JEE (Advanced). The reason cited was that even after this, the agency will have to keep coming back to their faculty to set the question papers. They further stated that the IITs will not give up the prerogative to send at least one of its teachers to every exam centre to review the choice of centres.
8. Central government directs states to Stop inflating marks for Class 12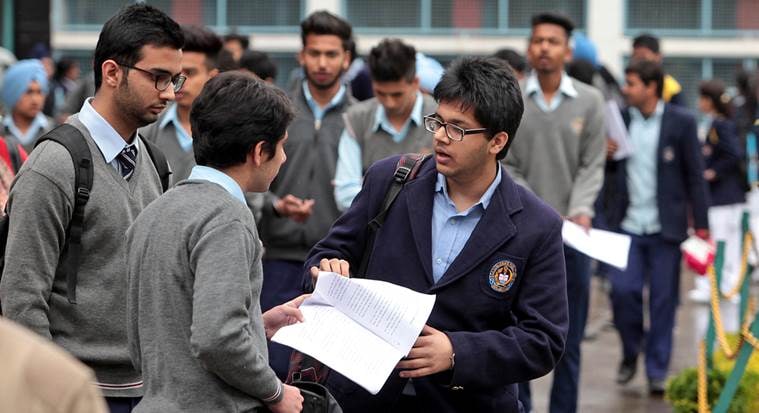 As many as 17 states have responded positively to the Centre's appeal to end the practice of inflating class 12 board marks in the garb of "moderation". On October 6, school education secretary Anil Swarup wrote to the heads of all state education boards advising them to completely avoid "bunching of marks" and "their spiking." The inflation of results have led to unrealistic cut-off marks for admission to Delhi University in the past.
Moderation policy refers to a practice in which students get extra marks in subjects regarded "unusually difficult," or if there have been differences in the sets of question papers.
9. Govt dismisses Garhwal University Vice-Chancellor
After Sushanta Dattagupta of Visva-Bharati University and Chandra Krishnamurthy of Pondicherry University, Jawahar Lal Kaul is the third central university head who has been sacked by the Union government after he was found guilty of administrative irregularities.
Serving as the Vice-Chancellor of Hemvati Nandan Bahuguna Garhwal University, first, he allegedly allowed colleges to increase intake in some courses to 200 seats, even though university rules permit only 60 seats in each programme. Second, he took a decision to charge a college affiliation fee lower than the prescribed amount.
📣 The Indian Express is now on Telegram. Click here to join our channel (@indianexpress) and stay updated with the latest headlines
For all the latest Education News, download Indian Express App.