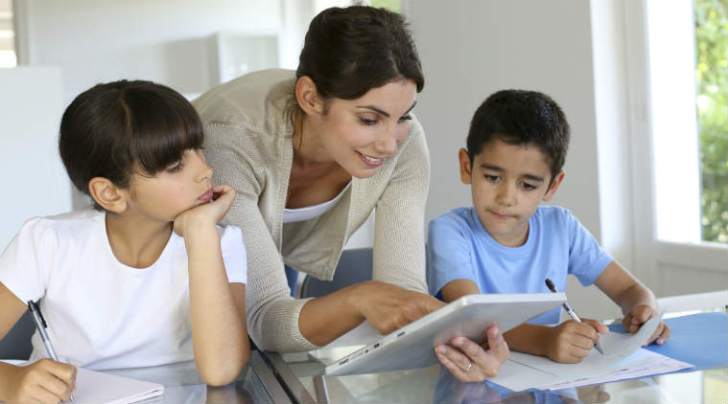 You can order food online, buy furniture, book bus, train or movie tickets and now, order stationery online. E-commerce portals dedicated to stationery shopping are increasingly gaining popularity among the tech-savvy students.
While popular shopping websites have been selling the regular products for years, niche online shops are fast becoming one-stop destination for daily educational needs. So now you can order fancy dress costumes, stylish lunch boxes, competitive examination books to sports gear  — everything online.
The online educational supplies market in India is still in its nascent stages but there are certain stores which have begun to make their mark, especially in Tier II and Tier III cities. Here are some of these:
Fastudent.com
Co-founders Geetanjali Khanna and Gaurav Barman felt that abroad, only 10-20 per cent of a student's energy is spent in procuring stationery supplies whereas in India, it was the other way round. "On an average, people had no knowledge about the various kinds of educational supplies which are available in the market. About 50 to 60 per cent of a student's time was spent trying to procure products from the market which were not easily available," Geetanjali says, which is what prompted the need for the e-commerce portal.
Started in 2013, the website services about 5,000 pin codes in the country. "We cater to Tier I and Tier II cities and strive to provide supplies needed right from play school to the post-graduation level," she says, adding that the website has tie-ups with education institutions, such as the Aakash Institute, for educational supplies.
Crafterscorner.in:
Shalini Mittal started the project seven years ago, when she was looking for such supplies herself as a hobbyist. She realised that art and craft supplies were next to impossible to find in the country. "I found that many people were conservative in sharing details of the products or providing vendor names" she says, which is what prompted the need for the website.
Read: Startups: Five reasons why you need to start your career with them
"At that time, Google did not even accept our keywords. Infact, Justdial had to create a fresh keyword especially for us as they claimed that they did not receive any queries for products of our kind. I was charged Rs 22,000 for registration by Justdial whereas the regular price is Rs 5,000," she says.
The most popular products on craftscorner.in are the big shot machine, a sort of printing device which can cut and emboss on any material, plaid sheets, sospeso tapes and stamps.
The website caters to art and crafts supplies all over India, providing details and sometimes videos of how to use them. One can even call the website office on information on how to use some of the materials. Shalini claims that they sell "nothing Chinese" on the website. "All products are obtained from brands and companies and are linked together with others materials they are used with," she says.
Having grown leaps and bounds, crafterscorner.in is now the seller to all vendors Shalini was originally buying products from, she proudly claims.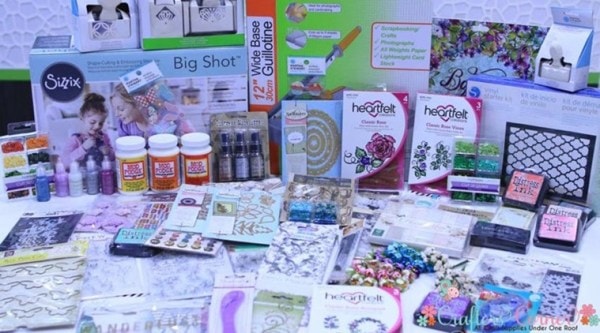 Ithinkstore.in:
Based out of Mohali, Punjab, ithinkstore.in began in 2012 by Vikramjit Singh and Gurpreet Singh. The two friends met in a gym in the quaint hill town and decided to capture the online market place with domestic products.
The biggest selling products on the website are white chalks from Mungyo and various products from Reynolds, while about 40 per cent of their clients are repeat buyers.
Read: Know interesting lesser known courses offered by Indian universities
"The website is a sister concern of chessbazaar.in — an online portal for unique chess pieces. There is not much demand for domestic items in the country. We wanted to start a portal for stationery products not easily available in Tier II and Tier III cities," Vikramjit says, adding that it took around two to three months for ithinkstore.in to get its first order. "It was difficult at first but we have picked up. There is a lot of potential for this market in the near future," he says.
The company provides free shipping on all products pan India, having tied up with courier companies such as Blue Dart, DTDC and Fed Ex. Asked how the duo maintains a profit margin on the sales, Vikramjit says, "We are not here for profits. Our main concern is building a customer base."
Ezeegio.com:
Based out of Delhi's bustling wholesale market Chawri Bazaar, Ezeegio.com started as an extension of Gaurav Arora's stationery business. "Since the profit margin for these products is very less due to shipping charges, we focus more on B2B than B2C market although we follow both models" he says.
The most popular items on the website are Parker pens and curriculum based textbooks. "We get most of our orders from South Karnataka, Tamil Nadu and Kerala which I feel is probably due to the apparent limitedness of such stores in the region," he says.
Penandpencil.in:
Mehul Shah started out as a software developer with Reliance before making his way to HP computers and ultimately establishing penandpencil.in with his childhood friend Abbas Slatewala. With its humble beginnings in a stationery shop in Mumbai's Crawford market, the website has come a long way.
Read: Want to work while studying? These students will show you the way
"We wanted to build a niche portal focusing purely on stationery supplies. We started the portal in 2012 and currently deliver to about 7,500 pin codes across the country, in Tier II and Tier III cities as well," he says, adding that through corporate tie-ups and direct customer service, they are getting a good response from the public.
The most sold items on the website remain oil pastels colour packs as "perhaps these products or not easily available in tier two and three cities," Mehul says. The website gets most of its orders from Delhi, Bengaluru and Hyderabad. "We have tie-ups with Fed Ex and other courier services which deliver for us," he informs.
The lack of knowledge about niche educational supplies and craft products, shortage of availability and ease of access to the internet is what is fueling e-commerce portals dedicated exclusively towards stationery shopping. Kids, parents, students, artists and educational institutions alike are now flocking towards online stationery shops for stocking their desks, online shopping providing a hassle-free and time-saving alternative.
For more such articles on education, click here
📣 The Indian Express is now on Telegram. Click here to join our channel (@indianexpress) and stay updated with the latest headlines
For all the latest Education News, download Indian Express App.