Written by Apeksha Srivastava | Gandhinagar |
Updated: December 25, 2017 3:37:26 pm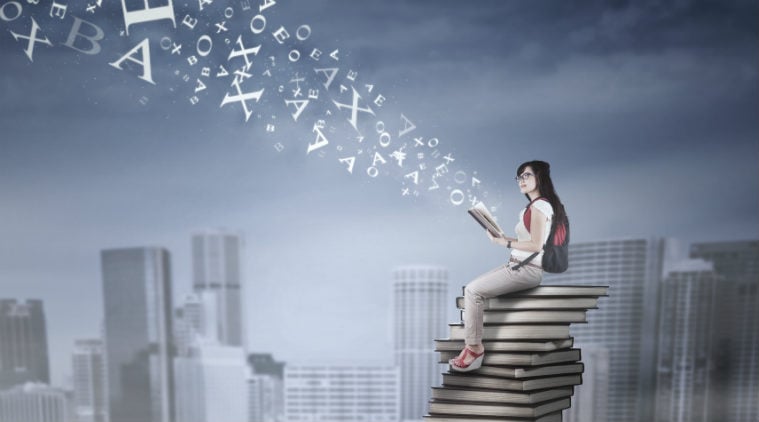 In India, the foundation of career-building starts right after class 10, where a student has to select mainly between science, commerce and arts subjects. This is followed by choosing to go for the 'right' type of graduation and/or post-graduation degrees at 'appropriate' colleges after class 12, searching for the 'correct' job(s) afterwards and finally ending at accomplishing the same.
Whenever asked about choosing a career, great people like APJ Abdul Kalam (former President of India), Steve Jobs (co-founder: Apple Inc.), Priyanka Chopra (Indian actress), etc have insisted on "doing what you love." They have always emphasised that the key to finding the 'right' career is to first decide on 'what you're passionate about' and then going for a job-plan that 'matches this passion' (called the Passion Hypothesis in American society).
But, is it always so easy? Is it always so simple to figure out what we students are really passionate about? And above all, is it always about our passion? The one-word answer to all these questions is 'no' and there are various reasons for the same.
According to the top Indian career counsellors, many children are confused about what subjects/ careers would be suitable for them. In some cases, they lack proper knowledge.
They are not able to get correct guidance from their parents, relatives and friends and hence are unaware of all the possible options that can match their 'skill-requirement'.
Sometimes, they do not even know 'who is the right person to approach to', for having such discussions. Noteworthy examples are those of famous people like Walt Disney and Thomas Edison who had been told that they "lacked imagination" and "had no good ideas".
In other cases, expectation of parents adds fuel to this fire of uncertainty. Many parents want their kids to get world's 'top' jobs and make it a matter of their respect and status in the society. They want to fulfil their own dreams through their children which are often contrasting to what their children want to do in life.
The writer of well-known Harry Potter series, JK Rowling became a researcher and bilingual-secretary earlier because her parents wished so. We also have inspirational movies portraying this issue effectively — an example being 3 Idiots where a character who wished to become a photographer chose engineering because of his father's insistence.
Peer pressure also plays an important role in making career choices. Circumstances and environment are other major factors contributing to the state of indecision and can often cause a person to overlook certain careers.
We all know of Aishwarya Rai Bachchan, a well-known model, actress and Miss World 1994 winner. Reports suggest that she was interested to pursue a career in zoology because her father was an Indian Army biologist.
Apart from the ones mentioned above, there are numerous other hurdles that make it difficult for students to choose a subject/ career. But in the end, we should always play to our strengths and follow our desires. In the words of comedian Johnny Carson:
'Desire! That's the one secret of every man's career. Not education. Not being born with hidden talents. Desire.'
Sachin Tendulkar (Indian cricketer), Bill Gates (co-founder: Microsoft Corporation) and Mark Zuckerberg (co-founder: Facebook) are ingenious examples of people who followed their passions and found amazing success in their respective careers.
There will always be difficulties and complexities in life but we should be able to make our own decisions about what careers we want to pursue, followed by what subjects we would require and which institutions we should go to for accomplishing them.
We can always take advice from our elders and counsellors but it is us who finally have to live with our career-choices till the end and hence nobody else should 'drive' our choices. We should be the drivers of our own profession-vehicles.
Therefore, it is never too late to change your career for your own happiness and satisfaction — the famous chef Julia Child was earlier a spy and actor Brad Pitt was a limo driver! As a leading writer of the Victorian era, George Eliot rightly said:
'It is never too late to be what you might have been.'
The author is IIT Gandhinagar student pursuing M Tech
The Indian Express website has been rated GREEN for its credibility and trustworthiness by Newsguard, a global service that rates news sources for their journalistic standards.