Written by Apeksha Srivastava | New Delhi |
Updated: February 9, 2017 5:23:44 pm
They say, 'Practice makes a man perfect'. With various board and competitive examinations just round the corner, students are immersed in hours of studies — at home, in schools/ colleges and coaching centres. But is all this hard work really enough in itself? Is it the only factor which will grant them success?
Hard work and practice are certainly the key aspects of achieving success. There, definitely, is no substitute for them. But another factor which plays an important role is the support of parents. Apart from being academically involved and guiding the child through various projects and assignments, a major portion in this 'support' category constitutes encouraging 'healthy emotional motivation' in the child.
Many articles and researches have proven that involvement of parents in their child's academic activities contributes towards an increase in the child's academic performance but, few of the researches have focused upon this 'motivational' aspect — how it will help in the child's (personal and academic) development.
Read | My story: What do we fear most about the board exams?
A recent survey done by The Guardian reveals that parents are concerned about their child's academic performance to such an extent that they start 'comparing' them with other children of their class. Since in today's world the belief 'every child is unique and special' is being propagated — is this comparison even ethical?
All parents want their children to score better marks which would ultimately result in their admission in top-most reputed colleges. Unfortunately, many of these parents associate this with their reputation in society and make it a matter of their respect and status.
Helping out the children in exam-preparation and pressurising them to perform well at the same time — are these not two contradictory situations? Are they not enough for pushing some of the children towards committing some 'wrong actions' in their lives? Be it cheating or trying to attempt suicide.
The children certainly need academic guidance from their parents but what they need more is their support, love and trust. Their loved ones should tell them that examinations are just a part of life — they should definitely work hard but if they somehow fail during the process that would not be the end of their lives.
The children should be made to believe that 'one day failure will fail in front of their constant attempts'. All of this, rather than the comparison, constitutes a large share of the 'driving force' responsible for the improvement and enhancement of a child's academic performance.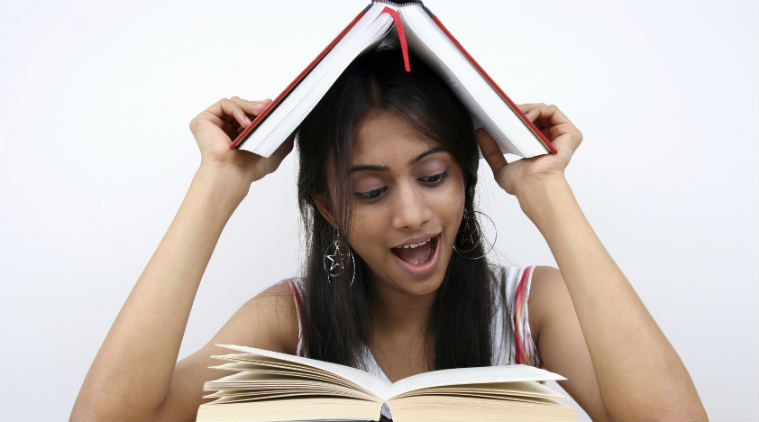 It is crucial that this 'phobia of examinations' should be wiped out from the minds of both students as well as parents. Healthy motivation can really do wonders in this regard. Parents surely want their children to perform well but this is not possible at the cost of compromising with the child's emotional life.
Read | My story: Schools' syllabus should include human rights, gender studies and health
When the children are confident and in high spirits, they will definitely give their best in the examinations since then they are able to learn more and retain more. Hence, the success in examinations can be correctly demonstrated by a simple equation:
Hard work by the child + Motivation from parents = Success in examinations and in life
Here, we can clearly see that missing any of these two parameters will lead to an imbalance and the end result would not be obtained.
If you wish to write on education, then mail us at neeti.nigam@indianexpress.com
The author is an IIT Gandhinagar student
The Indian Express website has been rated GREEN for its credibility and trustworthiness by Newsguard, a global service that rates news sources for their journalistic standards.