Three contestants from India have been selected for the final round of the James Dyson Award today.  The winner will receive a cash award of £30,000 (Rs 25,00,000). From expandable clothing that can fit children from six to 36 months, to a convenient patient transfer system, to a blood sampling device that prevents hospital staff from missing their mark, these projects have been whittled down from 1,000 entries from 23 countries.
The James Dyson Award has made its debut in India this year. The three Indian projects — Maattam, Eco-friendly Faucet and Saviour — are in the race. Here are details of the Indian projects:
Mattam: Invented by of IIT Kanpur student, Asish Mohandas, Maattam is a patient transfer mechanism which works by moving a patient from one bed to another on a conveyor belt like mechanism. It can be fitted to any wheeled stretcher and can both collect and transfer patients to/from beds.
Savior: Three IIT-BHU students (Naman Singhal, Rishabh Babeley, Jagjeet Shyamkunwar, Vikram Kumar Jha) have come up with a motorcycle helmet that aims to reduce the risk of death by almost 40 per cent. It has been designed with two modules in the product, one is in helmet and the second module is fitted onto the motorcycle.
The helmet gets switched on by putting the strap and the sensor inside the helmet, which detects the presence of a human. This ensures that the driver is wearing a helmet before sending a signal wirelessly to the motorcycle to turn on. Accelerometer and crash sensors detect accidents and send information to nearby emergency services, indicating them of the crash location.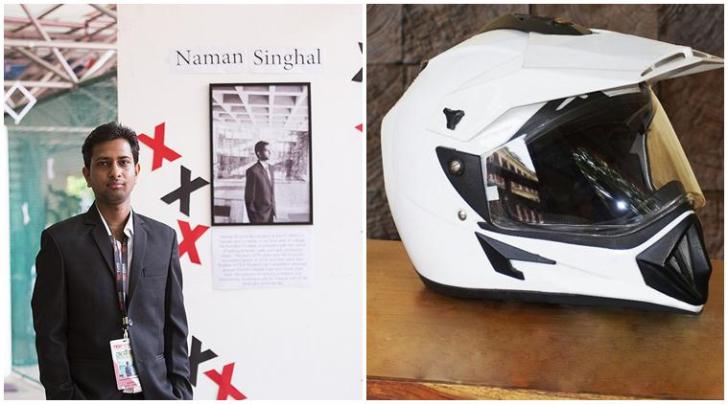 Eco-friendly Faucet: This invention by Sandesh Manik of the Manipal Institute of Technology aims to save water. In conventional faucets, most of the water never touches the surface to be cleaned and just flows down the drain. Atomisation of water is the process of breaking down a continuous flow of water into tiny droplets, travelling at a high velocity. This makes it ideal for cleaning, as the droplets have an increased surface area and velocity. Read | Top 100 world's most innovative universities 2017: Reuters
Eco-Friendly Faucet incorporates this principle, making it sustainable. It uses atomisers to spray water at a common point, effectively cleaning that area with different strike angles, making it very efficient to remove dirt without taking too much time and using too much water.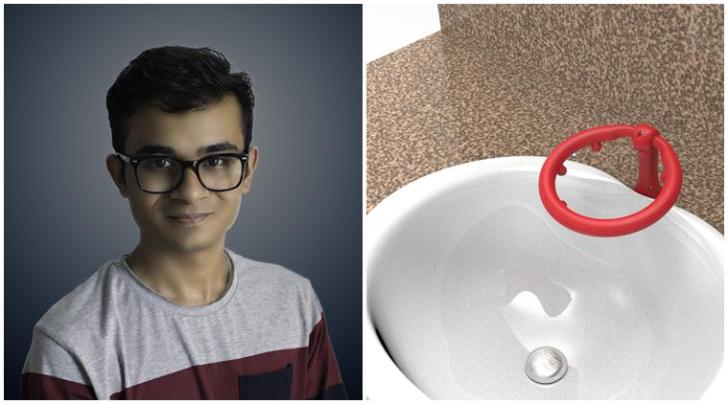 The James Dyson Award looks for remarkable yet simple designs with the potential to have a huge impact on society. The international winner and runners-up, as chosen by James, will be announced on October 26.