Coronavirus India update March 21: Several states have gone into a battle mode to contain the COVID-19 pandemic, imposing restrictions on people's movement and gatherings besides announcing a raft of precautionary measures. In its latest briefing on Saturday, the Health Ministry said the total number of novel coronavirus cases in India has climbed to 315, including 22 who have recovered and four deaths.
The country is also set to observe a 'janata curfew' from 7 am to 9 pm on Sunday after Prime Minister Narendra Modi advocated social distancing, asking people barring those in essential services not to get out of their homes. Maharashtra has reported the highest number of cases at 63, including three foreigners, followed by Kerala at 52, including seven foreign nationals.
Health ministry joint secretary Lav Agarwal said that guidelines for coronavirus tests have been revised, directing that asymptomatic direct, high-risk contacts of confirmed cases should be tested once between day 5 and day 14 of coming in contact with an infected person.
Stating that over 1700 Indians from abroad have been evacuated, the Ministry said more than 260 people, mostly students, will be brought in from Rome on Saturday. Asked whether cases of community transmission have been found out, he said people will be told when it happens and, he added, official agencies across the country are involved in tracing over 7000 persons who are suspected to have come in touch with the infected patients.
Railways advises against train travel, says found cases of infected passengers
A couple was deboarded from a Delhi-bound Rajdhani train on Saturday after co-passengers noticed a home quarantine seal on the husband's hand, the Railways said, urging people to avoid non-essential travel for the safety of fellow citizens amid a spurt in coronavirus cases. The Railways reported two other recent incidents when people asked to remain in quarantine were found travelling on trains. Of the total people detected in the two instances, 12 tested COVID-19 positive.
The national transporter has urged people to avoid or postpone all non-essential travel to avoid crowding on trains and encourage social distancing. It has also relaxed refund rules for people who booked tickets to travel between March 21 and April 15.
"Railways has found some cases of coronavirus infected passengers in trains which makes train travel risky. Avoid train travel as you may also get infected if your co-passenger has coronavirus. Postpone all journeys and keep yourself and your loved ones safe. #NoRailTravel," it tweeted.
Kerala reports 12 new COVID-19 cases, total now 52
For the second consecutive day, Kerala recorded 12 new positive cases of Covid-19. The number of infected persons rose to 52 including three who have recovered. New patients have travel history from Gulf—6 in Kasaragod, 3 in Ernakulam and 3 in Kannur districts. The number of people under observation has also gone up to over 54000, most of them under home quarantine.
Just in: For the second consecutive day, Kerala records 12 new positive cases of Covid-19. The number of infected persons rises to 52 including 3 who have recovered. New patients have travel history from Gulf – 6 in Kasaragod, 3 in Ernakulam and 3 in Kannur dists @IndianExpress

— Vishnu Varma (@VishKVarma) March 21, 2020
Chief Minister Pinarayi Vijayan said that there was still no evidence of community transmission as all positive cases have clear travel history from affected countries. He also exhorted the public to support Sunday's 'janata curfew' call by the PM and remain indoors. There would be no routine press conference as a result tomorrow, he added.
The Delhi government Saturday announced a set of measures including regular meals for the homeless as well as enhanced ration and pension for socio-economically vulnerable groups to help them cushion the effects of widespread restrictions in the wake of coronavirus outbreak.
Chief Minister Arvind Kejriwal said the restrictions, including shutting down of malls, restaurants and various other public spaces are causing severe financial stress to the poorer sections of the society and the government cannot afford to let people go hungry.
Coronavirus positive cases in Maharashtra jump to 63
The total number of coronavirus positive patients in Maharashtra rose to 63 with 11 more positive cases reported in the last 24 hours, health minister Rajesh Tope said. Of the 11 new cases, 10 are in Mumbai and one in Pune, he said on Saturday. Officials said seven patients were admitted to Kasturba hospital, one each at Saifee hospital, Nanavati hospital and HN Reliance hospitals in Mumbai.
Follow latest update on coronavirus here
A coronavirus positive patient has been admitted to Naidu hospital in Pune, officials said. Earlier this week, a Covid-19 patient died in Mumbai.
The number is followed by Kerala at 40, including seven foreign nationals. Delhi has reported 26 positive cases, which include one foreigner, while Uttar Pradesh has recorded 24 cases, including one foreigner. Karnataka has 15 coronavirus patients. The number of cases in Ladakh rose to 13 and Jammu and Kashmir four. Telangana has reported 19 cases, which include 11 foreigners. Rajasthan has reported 17 cases, including two foreigners. Gujarat has seven cases. In Haryana, there are 17 cases, which include 14 foreigners. Tamil Nadu, Andhra Pradesh and Uttarakhand have reported three cases each. West Bengal reported it's third case today while Odisha and Punjab each reported two cases while Puducherry. Chhattisgarh and Chandigarh reported one case each. Himachal Pradesh also recorded its first two cases on Friday.
India to send aircraft to bring back Indians stranded in Rome
India will today evacuate second batch of Indians stranded in Italy. National carrier Air India will send a 787 Dreamliner aircraft to Rome in the afternoon. An Air India official said the flight to Rome would take off from the Delhi airport around 2:30 pm. The flight will evacuate all Indians stranded in Rome and return to Delhi on Sunday morning, the official added.  Giving details of the evacuation exercise for stranded Indians in Italy, the ministry said 380 swab samples of Indians were brought back from Italy. Out of these, four have tested positive for coronavirus and the remaining have tested negative. A total of 218 Indians, mostly students, arrived here from Milan on Sunday. They were taken to an ITBP quarantine facility in south-west Delhi's Chhawla area.
India changes testing criteria for COVID-19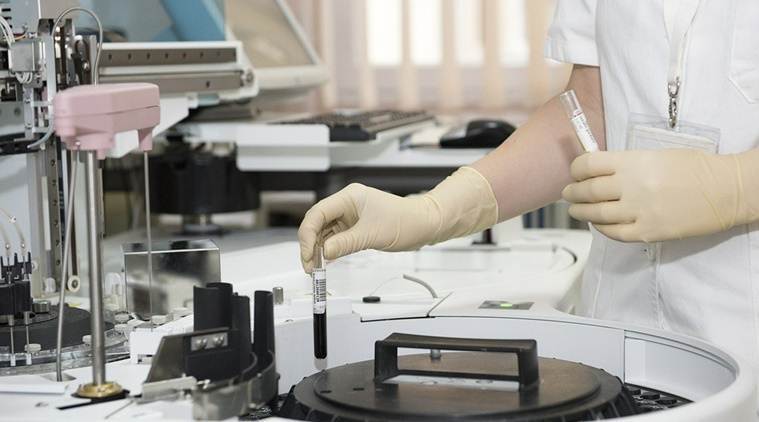 The Indian Council of Medical Research revised its strategy to fight the spread of the new coronavirus on Saturday, saying all hospitalised patients with severe acute respiratory illness, shortness of breath and having fever and cough will now be tested for COVID-19 infection. The new ICMR guidelines also said asymptomatic direct and high-risk contacts of a confirmed case should be tested once between day 5 and day 14 of coming in his/her contact. India has so far witnessed cases of COVID-19 mostly related to travel and local transmission from imported cases. Community transmission of the disease has not been documented till now.
Read | Coronavirus: Coalition financing development of vaccines needs at least $2 billion
Once community transmission is documented, the above testing strategy will undergo changes to evolve into stage-appropriate testing strategy will undergo changes to evolve into stage-appropriate testing strategy, ICMR said. Advisory for testing are being reviewed and updated periodically. A total of 15,701 samples from 14,811 individuals have been tested for SARS-CoV2 as on March 21 10 am, it said.
Navi Mumbai heads for partial lockdown
Commercial establishments, corporate firms and manufacturing units in neighbouring Navi Mumbai will remain closed till further orders to promote social distancing during the coronavirus pandemic, an official said. Data centres, IT service providers will operate with only 10 per cent staff, while banks, insurance companies and internet service providers will function with essential staff only, he said. The order, issued by the Navi Mumbai municipal commissioner, will cause the city to shut down partially. On Friday, Chief Minister Uddhav Thackeray ordered a complete shutdown of offices and shops excluding essential services in Mumbai, cities in the Mumbai Metropolitan Region, Pune, Pimpri Chinchwad and Nagpur from Friday midnight until March 31.
Passengers to get full refund for trains cancelled between Mar 21-Apr 15
With many trains being cancelled in the wake of Janata Curfew on Sunday, the Indian Railways Saturday decided that if it cancels a train, booked passengers can claim full refund within 45 days instead of the current rule of three days from the date of journey.Earlier, the passengers could avail the full refund within three days from the date of journey. It also added that the passengers who want to cancel their pre-booked tickets on their own can do so within 30 days of the date of their journey instead of 10 days. It also urged the passengers to avail these facilities while at home and avoid going to any railway station.
Here's a quick coronavirus guide for you to stay updated: Who all should be tested for Covid-19 and when? | How should you quarantine yourself? | How often (and how) should you clean your home? | What is the Janata Curfew announced by PM Modi? | Who are restricted from coming to India, and from when? | How long can the virus live on surfaces or in air around you? | Still more Coronavirus Q&A Explained news here
📣 The Indian Express is now on Telegram. Click here to join our channel (@indianexpress) and stay updated with the latest headlines
For all the latest Coronavirus Outbreak News, download Indian Express App.