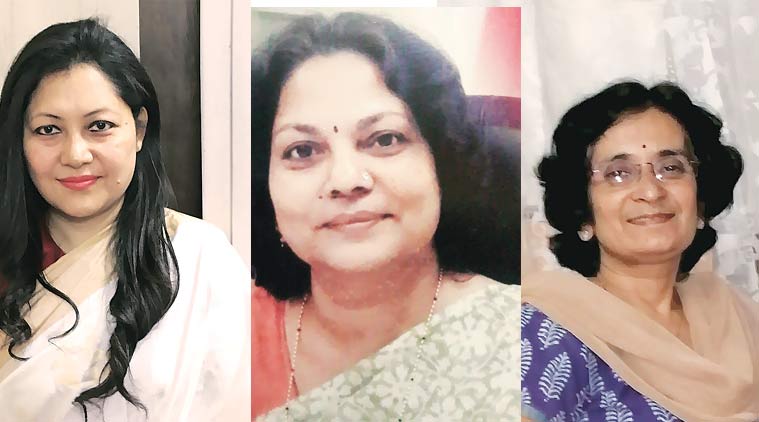 Health is a challenging department and more women are calling the shots in this field. Be it the state principal secretary Sujata Saunik or Mission Director of National Health Mission (Maharashtra) I H Kundan, women who are leading programmes and organising campaigns for improving people's health feel Maharashtra offers a level playing field.
"Our state gives equal opportunities to everyone and I have not faced challenges owing to my gender. In fact, there is really nothing that I have been deprived of being a woman officer," says Kundan. After serving in municipal corporations of Nagpur, Amravati and Raigad, she was also appointed collector at Mumbai. She was also the first woman IAS officer from Ladakh.
"I would like to bring more women under full ante natal care, optimise our sub-centres and primary health centres, ensure all blood storage units are fully functional and increase institutional delivery that would help in improving maternal mortality rate," Kundan added.
For Dr Kanchan Jagtap, who has coordinated with laboratory officials, field officers and technicians handling diseases such as tuberculosis, malaria, dengue, H1N1 and now Zika, it is a matter of being completely transparent with colleagues.
"I have been the first woman officer handling the malaria department and right from multi-purpose health workers to field staff to lab technicians, it has been an all-male staff. The challenge is to be clear and practical with them," Jagtap, who is the state's Joint Director of Health, said.
"The feedback I have been receiving, specially from members of union organisations during the last two years has been encouraging. Even if it is an uncomfortable issue related to transfers, I have realised that it is essential to talk with them, offer counselling and understand issues raised by them," Jagtap added.
Dr Archana Patil, who is the additional director of health and in charge of the state family welfare bureau, admits that there is very little discrimination against women officers in the state. Earlier, Patil who also had the charge of mental health said that it was true for a woman officer to double her efforts to prove her work efficiency.
"However, in Maharashtra, there really is not so much discrimination against women officers. In fact it is because of the support of my colleagues-a majority who are male-that we have been able achieve a drop in maternal mortality rate and others," Patil added.