Written by
Atikh Rashid
| Pune |
Updated: June 20, 2021 11:38:01 pm
The weekend lockdown in Pune is likely to remain in force for a considerable time, Deputy Chief Minister Ajit Pawar said on Saturday. He said the decision was taken after huge crowds were seen at various tourist places and markets.
The civic administration on Friday announced that malls, restaurants, bars, beauty parlours and non-essential shops will remain shut in the city on weekends. Prohibitory orders restricting the gathering of five or more people will continue while no free movement of public will be allowed without a valid reason after 10 pm.
Pawar, who was in Pune on Saturday to inaugurate the NCP's new city office, pointed out that even developed countries such as United Kingdom and United States have seen a third wave of coronavirus infections, and health experts have advised that the government should remain vigilant and adopt a cautious policy to avoid a damaging third wave in the state.
– Stay updated with the latest Pune news. Follow Express Pune on Twitter here and on Facebook here. You can also join our Express Pune Telegram channel here.
He said while areas under Pune Municipal Corporation will remain under Level II restrictions with weekend lockdowns, Pmpri-Chinchwad Municipal Corporation and Pune rural areas will continue with Level III and Level IV restrictions, respectively.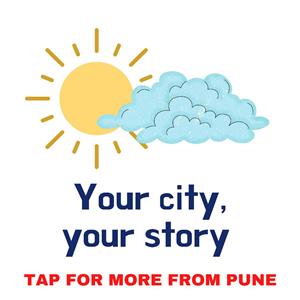 Pawar, who is also Pune's district guardian minister, said the decision to re-impose a weekend lockdown is likely to be unpopular among local residents and businessmen, but it has been taken keeping in mind the long-term welfare of people.
"The weekend lockdowns will continue for a while. Pune residents must be wondering why this decision has been taken. We have seen in the last few days huge crowds gathering at hill stations, tourist spots and markets. It's beyond my understanding why citizens are behaving in this manner," said Pawar.
He said health experts have warned of a possible third wave in the country after a rise in coronavirus cases was reported from various countries such as the United States, United Kingdom and South Africa. "Most of these countries have already vaccinated a good proportion of their population but still they are facing a threat. So, we need to take this very seriously. This decision makes people – especially the younger population – unhappy, but after seeing what is happening in developed countries with a higher rate of vaccination, we will have to remain cautious. It's our responsibility as the government," said Pawar.
The NCP leader said that police personnel have been asked to step up their presence on city roads so that people do not violate lockdown rules. "They have been asked to remain on the roads to stop people from crowding tourist spots," said Pawar.
He further added that the administration may consider the option of imposing a compulsory quarantine of 15 days for those who have travelled outside the district.
"I would like to tell everyone that many people are travelling for pilgrimage or for trekking… Everyone has their own beliefs and it's right to do the same. However, if this continues, then we will have to issue an order making it compulsory for those traveling out of the district to quarantine themselves for 15 days upon returning. We have discussed this issue with MLAs, MPs and even the local administration," he said.
The Indian Express website has been rated GREEN for its credibility and trustworthiness by Newsguard, a global service that rates news sources for their journalistic standards.