Well-known theoretical physicist and cosmologist Professor Thanu Padmanabhan died on Friday morning from a massive cardiac arrest. He collapsed at his residence in Pune and was rushed to the hospital, but could not be resuscitated. He was 64.
A distinguished professor at the Inter-University Centre for Astronomy and Astrophysics (IUCAA), Prof Padmanabhan had authored over 300 research papers and several books, with important contributions in areas of gravitation, quantum gravity, and structure and formation of the universe. His research in theoretical physics had the Stanford University name him among the top scientists in the world, with a rank of 24.
Along with several other awards, he was also honoured with a Padma Shri. Prof Padmanabhan was recently selected for the Kerala Sastra Puraskaram, an award instituted by the Government of Kerala to honour distinguished scientists of Kerala origin. He was awarded for his lifetime contribution towards theoretical physics.
Condolence messages poured in from the scientific community, and a sense of deep shock prevailed at IUCAA, which had a more than three decade-long association with the eminent scientist.
Prof Padmanabhan had done his doctoral research work in Quantum Cosmology under celebrated astrophysicist Prof Jayant Narlikar. Prof Narlikar expressed profound sadness at the sudden death.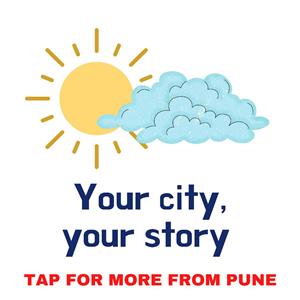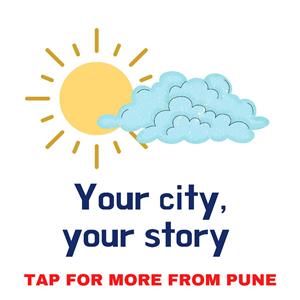 "I expected him to be an active worker for at least 10 years or more," Prof Narlikar said, adding that it pained him to see one of his students and a great teacher pass away.
"I still remember him as a student in the early 1980s. He had appeared for an interview at the Tata Institute of Fundamental Research. I was not present during the interview but later, I was told that on being questioned regarding expectations from the institute, Padmanabhan had said he would only join TIFR if he was allowed to work with me," the astrophysicist told The Indian Express.
"He was a good teacher – he wrote excellent books which were of a pedagogical nature… they have been very useful," Prof Narlikar said, admitting that prof Padmanabhan did not require much guidance from him.
"He had a lot of ideas himself and was very popular with the students. Apart from that, he himself was a perfectionist," said Prof Narlikar.
His wife Dr Mangala Narlikar recalled that Prof Padmanabhan used to love mathematical puzzles and she felt happy whenever she could solve the ones that he shared with her. Prof Narlikar and Prof Padmanabhan often engaged in long discussions over Test cricket and its results. "One can never tell from the first two Test matches what will happen in the remaining three," Prof Narlikar said, adding that they used to have long discussions over the game.
Prof Rohini Godbole, noted physicist from the Centre for High Energy Physics at the Indian Institute of Science, Bengaluru, told The Indian Express that she still remembered "Paddy" as the bubbly, young and very sharp person who had joined TIFR as a student. "That was the same year I had joined as a Visiting Fellow. We were both `new boys' together… as it were. His extraordinary abilities were quite apparent to all and no one was surprised at the quick strides he made in the world of gravity and cosmology," said Prof Godbole.
– Stay updated with the latest Pune news. Follow Express Pune on Twitter here and on Facebook here. You can also join our Express Pune Telegram channel here.
Among Prof Padmanabhan's most remarkable contributions to the field was the discovery of new connections between thermodynamics and the general theory of relativity. "He still had so much more to do and offer. This is a great loss," said Prof Godbole.
Prof Prajval Shastri, formerly with the Indian Institute of Astrophysics and currently adjunct professor at the International Centre for Radio Astronomy Research, Australia, said she would always value "Paddy's incisiveness in the field of physics". "This incisiveness resulted in a deep intuitive understanding which was, for me, elevated well above the grammar of the underlying mathematics but without compromising the mathematical rigour." she said.
"He could communicate that intuitive understanding with great ease. Hence, conversations with him that I had, whether in the classroom during the informal lectures or outside of it, have indelibly shaped the way I think about black holes and physics itself. I am sure I am not alone in my experience as there would be scores of physicists who would say the same," said Prof Shastri.
IUCAA Director Prof Somak Raychaudhury termed Prof Padmanabhan's death as "a loss beyond repair."
"I had known Paddy for over 35 years and he had been my mentor and friend. He was deeply engaged in all levels of academic progress. Not only did he carry out path-breaking research in many branches of science, he also had a deep interest and understanding of the scientific thought process," said Prof Raychaudhury.
He added that Prof Padmanabhan had uncompromising standards in scientific engagement and innovation. "He was deeply committed to training young people. He was also deeply interested in the long tradition of Indian science and wrote a book on the subject… Paddy was very young in outlook and mind and he had a long way to go," said Prof Raychaudhury.
The loss was also mourned by Principal Scientific Adviser to the Government of India, K Vijay Raghavan, who tweeted, "Shocked to hear of the passing of Professor Thanu Padmanabhan. His research linking general relativity and thermodynamics in new ways, and in other areas, has been widely recognised. Scholar, communicator, extraordinary scientist, friend to many. He will be much missed."
The eminent scientist was born in Thiruvananthapuram on March 10, 1957. He completed his graduation and post-graduation from the University College, Kerala University, winning gold medals in both for topping the university.
Following his Masters, Prof Padmanabhan joined the Tata Institute of Fundamental Research for his PhD in 1979 and became a faculty there, while still working towards his doctorate, which he completed in 1983.
After a stint at the TIFR, Prof Padmanabhan moved to Pune in 1992 and began his long and fruitful association with the city-based IUCAA, where he became a Distinguished Professor and served as Dean, Core Academic Programmes, from 1997 to 2015. During his illustrious career, he had authored nearly 300 papers and was cited by other researchers around the world 16,000 times.
Prof Padmanabhan is survived by his wife Vasanthi and daughter Hamsa Padmanabhan, who is a scientific collaborator and principal investigator of the Swiss National Science Foundation Ambizione Grant at the University of Geneva.
The Indian Express website has been rated GREEN for its credibility and trustworthiness by Newsguard, a global service that rates news sources for their journalistic standards.