Pune |
Updated: December 26, 2015 5:14:48 am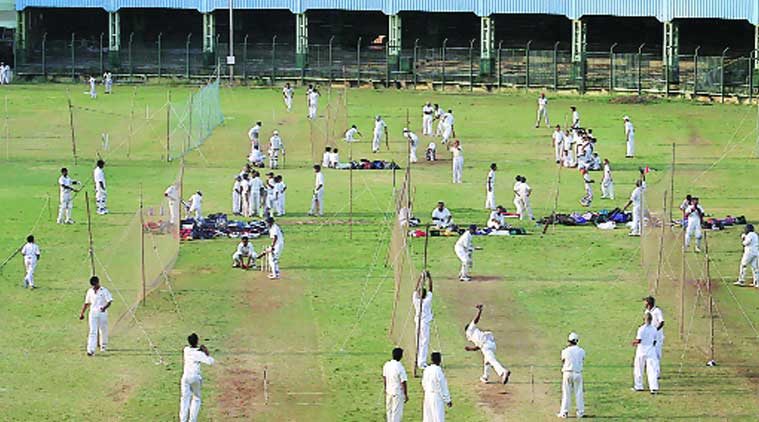 When we talk about smart city, what immediately comes to my mind is smart grounds. Be it any sport – cricket, football or tennis – the ground needs to have modern infrastructure in order to be smart. The first important requirement for a smart ground is that it should be utilizable in all seasons. We don't have such grounds. Secondly, there is a need for smart coaches who are experts in their fields and know how to nurture players. Due to the lack of good coaches, many talented players have moved to other cities.
Matching international standards
We've to start with basic things. For example, many cricket grounds don't have turf pitches. Only a few clubs like Deccan Gymkhana, Poona Club or PYC have them. But do all aspiring players have access to these pitches? In football, only a few players have access to grass pitches while the rest of them play on hard pitches. Now, these are basic things for international standards.
Improvement in school level sports
There is no value for school level sports. Nobody pays attention to a school player who has scored a century or netted a hattrick or has won in straight sets in an inter-school competition. This is discouraging for players. If we raise the standards of our game in school and university levels, it can help us to produce players with high calibre.
Going beyond Balewadi
There is no doubt that Balewadi has provided everything under one roof. And whenever someone complains about sports infrastructure in the city, he is silenced with one answer – Balewadi. But is Balewadi enough for an expanding city like Pune? It is situated far away from the city and sometimes you've to travel for an hour to reach there. I believe we need to create facilities like Balewadi everywhere in the city. We've completely neglected the villages around the city. They need major reforms in terms of infrastructure as a huge chunk of players come from these villages.
Improve marketing
Last but not the least, we need to do enough marketing of our facilities. In winter months, when European countries can't play due to snow, we've to organise international events. The number of these matches should not be so high that they repel the potential visitors.
Raju Bhalekar is currently working as the cricket secretary of PYC Gymkhana and is the former captain of Maharashtra Ranji team
For all the latest Pune News, download Indian Express App