Guardian Minister of Kolhapur Satej Patil on Wednesday launched 'Salaam Kolhapurkar', an unique initiative to appreciate the efforts by local residents, NGOs, various organisations and workers from political parties who helped the district administration manage the Covid-19 pandemic. These individuals and organisations have been at the forefront of donating plasma, blood, ensuring vaccination for senior citizens and arranging food for patients, among other tasks.
The 'first-of-its-kind drive' in the country, Salaam Kolhapurkar is an endeavour to felicitate people behind these initiatives. Banners and posters with pictures and a message of appreciation for these Covid-19 warriors have been put up across Kolhapur district.
Local residents who were felicitated include, among others, four college students — Arpita Raut, Anchal Katyare, Shreya Chaugule and Shruti Chaugule — who distributed breakfast to the relatives of Covid-19 patients at CPR hospital using their pocket money.
Sambhaji Salunkhe of Sevavrat Pratisthan, Avdhoot Bhatye of The Nation First and Aishwarya Munishwar of Seva Nilayam Foundation undertook blood and plasma donation drives, as well as vaccination drives for senior citizens.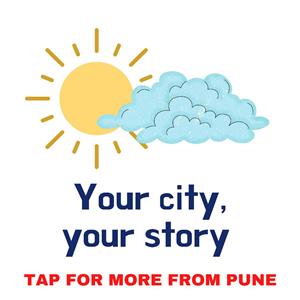 Priya Patil drove hearses with bodies of Covid-19 patients and ensured that their final rites were performed with dignity. A group of volunteers under the banner of 'White Army' was active since the beginning of the pandemic, shouldering many responsibilities and helping residents of Kolhapur.
Speaking about the campaign, Patil said, "A number of people, NGOs, political workers across party lines have been working to help people and patients during this pandemic since the last 15 months. They have provided great solace to patients and their families who have gone through great amount of turmoil during the pandemic. These people and the organisations surely deserve a pat on their back."
"Salaam Kolhapurkar is one such initiative to appreciate their selfless efforts and their services towards society," he said.
Patil has also requested members of society to come forward to appreciate such initiatives to inspire them for more such work. "Our frontline and health workers including doctors, nurses, police, ASHA and anganwadi workers and sanitation workers have been working tirelessly ever since the outbreak of the pandemic. But similar number of hands are at work behind the curtains. We salute these known and unknown faces for their unparalleled work over the last 15 months. These unsung heroes are warriors of this battle which we have been fighting unitedly. Let's join hands to appreciate them," he said.
The Indian Express website has been rated GREEN for its credibility and trustworthiness by Newsguard, a global service that rates news sources for their journalistic standards.