COORDINATORS OF the Maratha Kranti Morcha said the state government should first get all 38 projects listed under Chhatrapati Shahu Maharaj Research, Training and Human Development Institute (SARTHI) operational, after Deputy Chief Minister Ajit Pawar announced funds for the institute on Saturday.
Pawar said the state government will provide funding to implement various projects for the welfare of poor and needy students from the Maratha community.
"Out of 38 projects and courses being run by SARTHI for Maratha students, only four are being run at present. The rest of them have been closed down," said Rajendra Kondhare, one of the key coordinators of the Maratha Kranti Morcha and Sakal Maratha Samaj.
On Saturday, a delegation from the community, led by MP Sambhajiraje Chhatrapati, met Pawar at Government Rest House in Pune. At the meeting, the deputy chief minister promised that the state government will provide funds to SARTHI and make it an autonomous body. SARTHI chairperson Ajit Nimbalkar, directors Madhukar Kokate, Navnath Pasalkar and managing director Ashok Kakade were also present.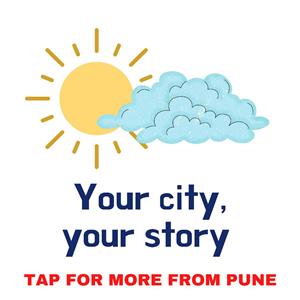 Sambhajiraje said strengthening SARTHI was one of their key demands. "I have always said strengthening SARTHI and implementing supernumerary system are as important as reservation. While we continue the fight for reservation, our other key demands should also be met," he said.
Kondhare said at Saturday's meeting, it was discussed that eight divisional offices of SARTHI will be set up in eight districts. "There will be one sub-centre in Kolhapur. In all, we have urged the government to set up 23 offices in 23 districts," he said.
Kondhare, however, said the announcement regarding autonomy had already been made by the state government last year.
Speaking about courses and projects run by SARTHI, Kondhare said, "Of 38 projects and courses, which were implemented by SARTHI, only 14 were being run for some time. As of now, only four are functional. We have urged the government to start all courses. In case, some projects have become irrelevant, the government should scrap it start a new course or project instead."
He said SARTHI offices will be first set up in cities or districts that are educational hubs.
Kondhare also said they had urged the state government to decide on different income slabs for extending help to Maratha students. "For instance, for MPhil course, a Maratha youth gets Rs 31,000 each month. We have suggested slabs based on the annual income of the family. For instance, if the annual income of the family is Rs 1 lakh, then the student gets 100 per cent aid. In case the annual income is around Rs 9 to 10 lakh, then such students should get 20 per cent. This will ensure that the needy and the poor in the community reap the benefits. The government has liked our suggestion," he said.
Pawar said those students who underwent training at SARTHI will get priority in return-of-interest scheme. Pawar also said the government will restart the 'Taradoot' project.
Sadhashiv Bhutekar, who led the Maratha student agitation last year demanding that all projects and courses be run at SARTHI, said, "At yesterday's (Saturday) meeting, Pawar has promised to provide funds and restart stalled courses. We hope the government will keep its word, unlike in the past," he said.
Bhutekar said they were demanding that the Taradoot project as well as other courses should be started without delay as they were in the interest of Maratha students and the community as a whole.
The Indian Express website has been rated GREEN for its credibility and trustworthiness by Newsguard, a global service that rates news sources for their journalistic standards.