IN a daring heist in the early hours of Wednesday at an ATM kiosk near Chakan in Pune district, burglars broke open the machine's cash dispenser by triggering a blast using an IED-like contraption, and fled with nearly Rs 30 lakh in cash. The impact of the blast was so strong that it could be heard from a significant distance.
The incident was reported at an ATM kiosk located at Bhamboli near Chakan town, 25 km from Pune city, around 2.30 am on Wednesday. Officials from Pimpri-Chinchwad police commissionerate said that a probe involving multiple teams has been launched after the heist came to light.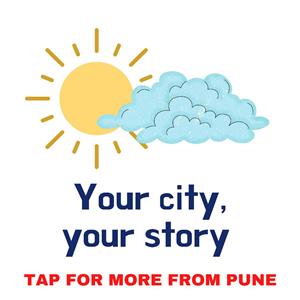 This is the second such incident in Pune district since July 18, when burglars have triggered a blast to break open the cash dispenser in an ATM kiosk. A similar burglary attempt was reported on the night of July 18 in Ranjangaon industrial area, under Pune Rural Police's jurisdiction.
Deputy Commissioner of Police with Pimpri-Chinchwad Police, Manchak Ippar, said, "Based on the available leads, including those from security cameras, it seems that there were two suspects who came to the ATM kiosk. They laid down a contraption like an IED and triggered a blast on the cash dispenser. The machine broke open and much of the cash was scattered around the kiosk. They collected the cash from the machine, which was scattered in a tray, and fled. They seem to have left behind some cash, possibly because it was dark."
– Stay updated with the latest Pune news. Follow Express Pune on Twitter here and on Facebook here. You can also join our Express Pune Telegram channel here.
"According to bank officials, there was cash of around 40 lakh in the dispenser and based on what is left behind, it seems that the burglars have managed to flee with cash of Rs 28 to 30 lakh. Multiple teams are probing the case and are working on various clues. There was a similar attempt in the recent past at Ranjangaon. We are probing into possible links with that case too," said Ippar.
Inspector Arvind Pawar of Mahalunge police station, which has jurisdiction over the area, said, "We now know that the two suspects had come on a two-wheeler. They have used a battery-triggered detonator and an explosive mixture used to carry out mining blasts. Samples have been sent for forensics analysis to ascertain the exact composition of material used for the blast. The modus operandi is very similar to the burglary attempt in Ranjangaon industrial area. We are coordinating with Pune Rural Police on this case."
Police officials said the ATM is of a non-bank entity and is located near a residential area. "We have contacted officials of the company that runs the ATM. The security arrangement, camera coverage of the premises and alarm system is part of the probe," said a police officer from Mahalunge police station.
When asked about the attempted heist, Inspector Sureshkumar Raut of Ranjangaon police station said, "On the night of July 18, an ATM was broken by suspects in the same manner by triggering a blast. While the blast did cause damage, the burglars could not take any cash as a police team reached the area after responding to the call. We have shared the information with Pimpri-Chinchwad Police and will conduct a coordinated probe in these cases with them."
Officials said multiple cases of ATM burglaries, including some failed attempts, have been reported in the past on this particular stretch of Pune-Nashik Road near Chakan. Arrests have been made in many of these cases.
Officials from police stations on this stretch have also conducted meetings with bank officials in the past on the issue of stronger security arrangements at ATM kiosks.
The Indian Express website has been rated GREEN for its credibility and trustworthiness by Newsguard, a global service that rates news sources for their journalistic standards.