With almost a lakh Covid-19 jabs being administered to residents daily in the last few days, authorities in Pune are hopeful that the district will achieve the milestone of 50 lakh vaccinations in a week's time.
While state capital Mumbai has already crossed the 50-lakh mark, Pune has succeeded in administering 43.48 lakh vaccine doses to its citizens till date.
In the city, Rubal Agarwal, Additional Municipal Commissioner, Pune Municipal Corporation (PMC), told The Indian Express that 16 lakh Covid vaccinations have already taken place, adding efforts were on to increase the numbers with the help of private hospitals and housing societies. "We are increasing the private hospitals' network and taking forward the aim of vaccinations at society level," Agarwal said.
href="https://indianexpress.com/section/cities/pune/?utm_source=newbanner">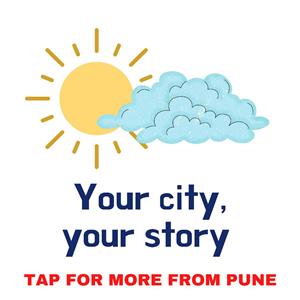 As many as 121 housing societies have already been given permission for a Memorandum of Understanding (MoU) with private hospitals and those who can afford it, can go ahead with the immunisation drive, said Dr Vaishali Jadhav, Assistant Medical Officer (Health), PMC.
The PMC area has been witnessing over 50,000 vaccinations a day since the last few days.
Dr Vijay Natarajan, chief executive officer of Symbiosis Hospital, said the PMC had given it the go-ahead for paid vaccinations at housing societies. "Just like workplaces, societies willing to pay for the Covid jab will have to register and sign an MoU. Our ambulances with teams of doctors and nurses will then visit the societies and administer the vaccine dose," Dr Natarajan said.
Noble Hospital executive director Dr HK Sale said the hospital had already commenced such drives and signed MoUs with 10 societies so far.
Dr Sanjay Deshmukh, Assistant Director (Medical), Pune circle, which includes Pune, Satara and Solapur, said that after a gap, Pune is now able to administer almost a lakh jabs to its residents daily. "The aim is to remain consistent and vaccinate as many as possible," he said.
According to the state health department data, a total of 19.14 lakh persons above the age of 45 have got their first vaccine dose while 5.59 lakh persons in the age group have got both the jabs.
Ever since the vaccination drive for 18-44 age group was made free-of-cost and availability improved, there has been a steady increase in the numbers, officials said. In Pune district, a total of 12.27 lakh persons in this age group have been administered the first dose of the Covid-19 vaccine while 29,094 people have got both jabs.<a
The Indian Express website has been rated GREEN for its credibility and trustworthiness by Newsguard, a global service that rates news sources for their journalistic standards.