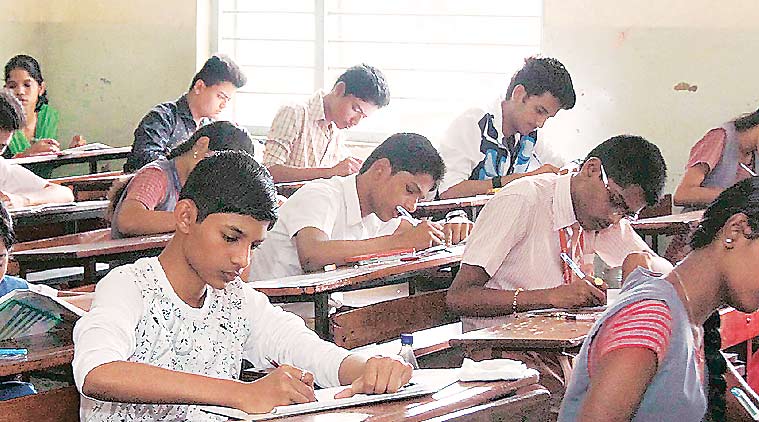 A few days after 40 odd students of a school in Yerawada missed their HSC geography exam because the private coaching centre they were enrolled in issued them the wrong date and time schedule of the paper, education officials are yet to take any action against the centre.
Experts say that a combination of factors, such as a lack of regulation over private tutorials and a disclaimer issued by the tutorial in the pamphlet asking students to cross verify the timetable, could allow the tutorial to get away scot-free, despite the error.
[related-post]
Education minister Vinod Tawde said that students can give the reexam in July, an option which is available to all students who missed or failed exams. No comment was made on the tuition classes. Even officials at the Maharashtra State Board of Secondary and Higher Secondary Education (MSBSHSE) as well as deputy director of education, Pune, made no comments on the tutorial. "We had published the time table a year in advance and it was available on the board website and with all schools. We had specifically asked students to only refer to this timetable and hence, there is no question of reexam for these students. As far as tutorials go, we have no jurisdiction over them and DyDE should be asked about it," said Gangadhar Mhamane, chairperson, MSBSHSE. On the other hand, Ramchandra Jadhav, DyDE Pune, passed the buck to the state board and said they should have the power to take action. When told about Mhamane's statement, he replied, "I'll check the rules and respond." However, as a precautionary measure, Jadhav said that he issued a notification for all tuition centres and private institutes not to publish any advertisements, pamphlets or materials that contain board timetables and also, if any school principals allow tutorials to distribute such materials, they would face action.
Meanwhile, Mhamane said that besides the option of reexam, another option open to students is appearing for an optional subject instead of Geography.
"Supposing if a student is from the arts stream and there are some subjects which they haven't opted for and exams are yet to be conducted, students can opt for them if they think they will be able to prepare for them. If not, the option of appearing for Geography in July and still not losing a year if they pass, remains available to them," he said.
📣 The Indian Express is now on Telegram. Click here to join our channel (@indianexpress) and stay updated with the latest headlines
For all the latest Pune News, download Indian Express App.