Written by
Ajay Jadhav
| Pune |
Updated: June 19, 2021 10:22:14 am
The Pune Municipal Corporation (PMC) has seen cases of coronavirus infection drop rapidly in the last two months but the overall case fatality rate (CFR) has actually increased, from 1.66 per cent to 1.79 per cent, during this period, with more deaths taking place in the 30-day period after the caseload reached its peak on April 18.
However, between May 17 to June 17, the number of deaths has dropped by 50 per cent compared to the month prior to it. On April 18, the PMC had registered the peak of the second wave of the pandemic with 56,636 active cases, and an overall toll of 6,109. As the second wave abated, there was a sharp decline in active Covid-19 cases, which fell to 18,440 on May 17. During this period 1,640 deaths were recorded due to the infection.
On June 17, the PMC recorded 2,703 active cases, an 85 per cent drop from the active caseload and 84 per cent drop in new cases compared to May 17. The city reported 15,110 new patients in the last one month compared to 92,750 a month prior to that. But the number of deaths is not falling as rapidly, showing only a 54 per cent decline, with 760 deaths in the city during the 30-day period.
"The number of new cases dropped by 84 per cent while the deaths due to Covid have reduced by 54 per cent. This has resulted in the increase in overall mortality rate," said a civic officer, adding that a total of 30,087 patients have recovered in the last one month.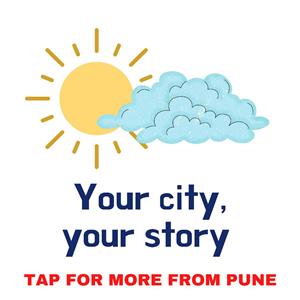 "The civic administration is now gearing up for a possible third wave of infections, with special focus on making arrangements for treatment of children considering the expert opinion that the next wave may affect more children," said the officer.
The PMC is setting up its own facility for treatment of children and plans to reserve at least 50 per cent of the total paediatric beds in private hospitals for treatment of children who contract the infection.
The civic administration is also scaling up facilities at a new hospital in Baner and trying to set up civic hospitals in other places. With medical oxygen playing a crucial role in treatment of critical patients, it is also setting up oxygen generation plants in various civic hospitals.
The Indian Express website has been rated GREEN for its credibility and trustworthiness by Newsguard, a global service that rates news sources for their journalistic standards.