A couple, both doctors with BAMS degrees, died by suicide within hours of each other, said police on Thursday. Nikhil Shendkar (28) and his wife Ankita (25) were both found dead at their residence in Azad Nagar in Wanavdi.
According to police, the couple got married in 2019. They initially used to practice in the same clinic but three months ago, Nikhil had started a clinic at Kasurdi Yavat.
While he was at the clinic on Wednesday, Nikhil started getting phone calls from a patient undergoing treatment for a mental ailment and asked Ankita to check on the patient. But she refused and this led to an argument between the couple over the phone around 4 pm, said police.
When Nikhil reached his home around 5.15 pm, he found his apartment locked from inside. He knocked on the door and called Ankita repeatedly, but there was no response.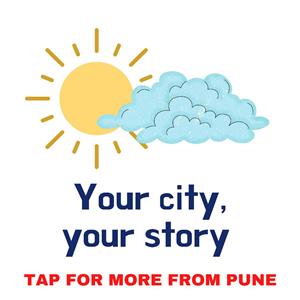 So he broke open the door and was shocked to see that Ankita had hanged herself, said police.
A team of Wanwadi police station soon reached the spot and took Ankita's body to the Sassoon Hospital, where she was pronounced dead. Her body was handed over to her brother and as per procedure, a case of accidental death was lodged at the Wanwadi police station.
Meanwhile, around 7.30 am on Thursday, Nikhil hanged himself inside the bathroom of his apartment, said police. Deputy Commissioner of Police (Zone V) Namrata Patil said Nikhil had left a suicide note, saying nobody should be blamed for his death.
A case of accidental death over Nikhil's death was lodged at the Wanwadi police station. Investigation is on to confirm the cause behind the two suicides.
– Stay updated with the latest Pune news. Follow Express Pune on Twitter here and on Facebook here. You can also join our Express Pune Telegram channel here.
The Indian Express website has been rated GREEN for its credibility and trustworthiness by Newsguard, a global service that rates news sources for their journalistic standards.