Residents of five housing societies in and around Sun City area of Pune woke up to loud explosions in their parking lots on Sunday. Next, they found that the bikes in their parking lot were on fire. Before the fire tenders could reach the spot, several two-wheelers, cars and cycles were already destroyed.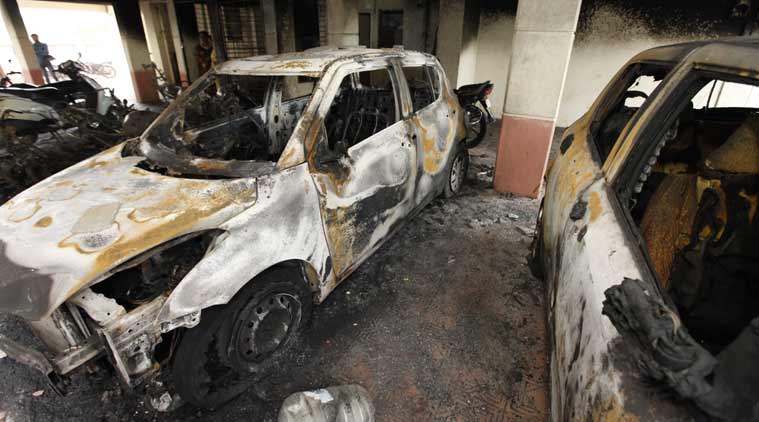 The blaze was brought under control by the fire brigade around 5 am. In the fire, 77 two-wheelers, eight four-wheelers and seven cycles were destroyed at six different locations, including five parking lots of residential societies in the locality. At least six persons, including two children, sustained minor burn injuries, police said.
The incidents reportedly took place between 3 am and 4.30 am, police said, adding that an unidentified miscreant is responsible for setting the vehicles on fire.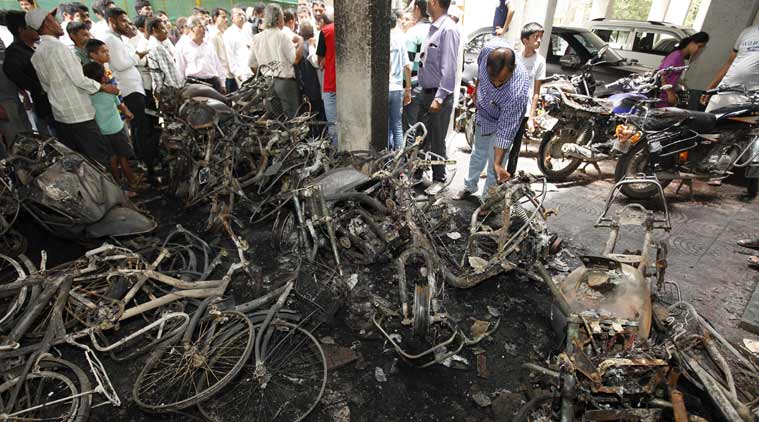 Deputy Commissioner of Police (Zone II) Sudhakar Pathare said, "We have checked footage from the security cameras at all six places. In all the cases, one person is seen, coming on a two-wheeler. At every spot, the suspect pulled out external fuel pipes of the motorcycles which resulted into leakage of petrol from the tanks. The vehicles were then set on fire by igniting leaked petrol. The fire must have spread from one vehicle to the other."
The DCP added that the police is looking for the person.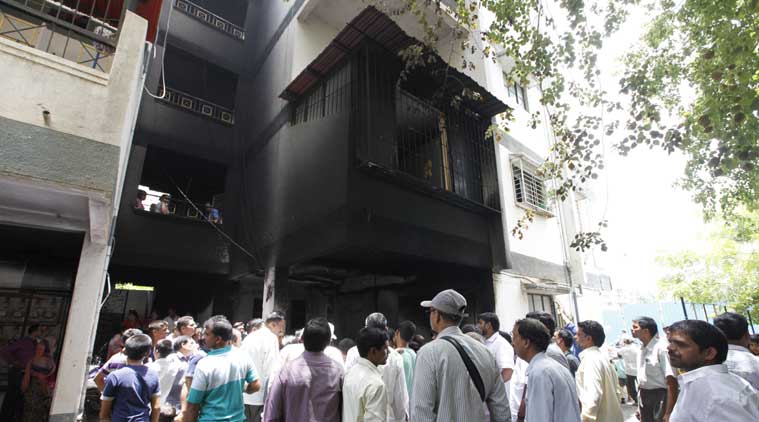 The targeted premises were Dominos Pizza parking in Anandnagar, Suryanagari Society, A and B wings of Swaminarayan Apartment, Akshay Glory Apartment, Avadhoot Arcade and Ram Heights — all in and around Sun City area.
Kailas Mujumale, a resident of Suryanagari Society, said, "My flat is on the gound floor. I woke up because of loud explosions. I could step out of the flat as the fumes were yet to reach my door. We started pulling away some of the bikes, but it was too late. At least 13 bikes from our parking lot were completely gutted. I sustained minor burn injuries on my hands and legs while moving the bikes."
The Indian Express website has been rated GREEN for its credibility and trustworthiness by Newsguard, a global service that rates news sources for their journalistic standards.