The Pimpri-Chinchwad Municipal Corporation (PCMC), which has allowed schools to reopen from Monday, has warned them that they will face action, including being shut down for a period of time, if government guidelines are not followed strictly.
"We will constantly monitor the functioning of all schools in our jurisdiction to ensure standard opeprating guidelines are followed strictly," PCMC Deputy Municipal Commisisoner Sandeep Khot told The Indian Express on Sunday. Pimpri-Chinchwad has 282 schools, including civic and private ones.
In Pune, too, Municipal Commissioner Vikram Kumar said schools can restart physical classes for students of Class VIII to XII from October 4 by strictly implementing Covid norms. The guidelines were issued on Saturday.
Schools, however, will have to get consent from parents before students start attending classes, he said, besides making vaccination and RT-PCR tests mandatory for teaching and non-teaching staff.
The PCMC said its inspectors will visit schools daily and find out whether Covid-19 norms are followed or not by the school administration. "If they are not being followed, we will take action against the school," Khot said.
– Stay updated with the latest Pune news. Follow Express Pune on Twitter here and on Facebook here. You can also join our Express Pune Telegram channel here.
In his guidelines, Municipal Commissioner Rajesh Patil has said schools can start physical classes from Class VIII to XII from October 4 by following government guidelines and standard operating procedure.
The PCMC has made consent letter from parents mandatory. "Students will have to get consent letters from their parents before attending the classes," said Khot.
The PCMC guidelines says schools schould ensure availability of thermal gun, pulse oximeter, disinfectant, soaps and water. The schools have been told to sanitise school vehicles twice a day, while classrooms and toilets should be sanitised frequently. The schools have been told to put up posters highlighting the use of masks. Separate exit and entry points should be made available and related informtion should be displayed. While in queue, children have to maintain six feet distance and necessary information about this should be put up on the school premises.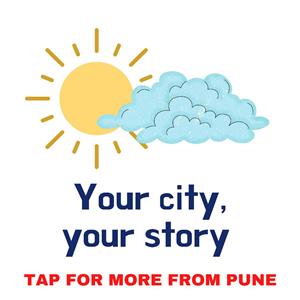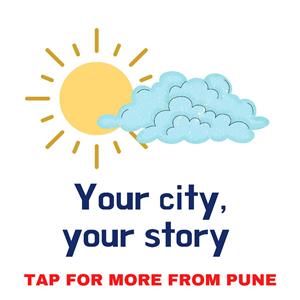 School management should ensure availability of thermal gun, pulse oximeter, disinfectant, soaps and water. It is necessary to sanitise school vehicles twice a day, while classrooms and toilets should be sanitised frequently.
The seating arrangement in classrooms and staffrooms should ensure social distancing. One student should be seated per bench.
The guidelines do not mention the number of hours schools should be run. Rajendra Singh, who heads the Independent English School Assocation, said, "We are yet to receive any guidelines from PCMC. However, we have told over 100 private schools, which are our members, to start schools for two-three hours and then gradually increase the duration." The PCMC said government guidelines do not mention anything about timings. "Schools should be reopened like it is done when the academic year starts in June," Khot said.
Initially, schools should understand the emotional stand of mind of students, Singh said. "We have urged schools to understand the emotional state of mind of students. They should not rush into teaching the syllabus. Teachers should interact and find out how much students could learn from the online method. Teachers should go in the past, interact and boost the confidence and comfort level of students," he said.
Singh said they have asked government officials to make it compulsory for schools to ensure students go home straight after school hours. "It is observed that after school is over, children go to tuition, which are crammed with students in a smaller space. Besides, they visit malls or marketplaces with their parents. The government should make it a rule that children should go home straightaway and not roam here and there or go to tution classes. This will ensure they do not become infected," he said.
Schools should ensure only 20 students are allowed in each classroom, Singh added. "One child will seat on one bench. Schools should ensure that the child occupies the same bench every day," Singh said.
While civic schools have decided to start from Monday, some private schools have decided to wait for a week before reopening. Some have decided to start with blended teaching. For instance, a circular issued by principal Mrudula Mahajan of Dr D Y Patil school, Pimpri, stated, "There wil be physical classes for three days of the week and three days online classes will be held in October."
The Indian Express website has been rated GREEN for its credibility and trustworthiness by Newsguard, a global service that rates news sources for their journalistic standards.