While the Pune Municipal Corporation has eased curbs for non-essential shops and hotels and restaurants, there will be no such relaxations for such establishments in the industrial city of Pimpri-Chinchwad from Monday. With a positivity rate above five per cent, Pimpri-Chinchwad continues to remain in the third category of the state government's five-level plan to unlock Maharashtra.
"The positivity rate of Pimpri-Chinchwad was 5.8 per cent on June 5 and oxygen bed occupancy was 15.98 per cent. By June 11, the positivity rate was 5.2 per cent and oxygen bed occupancy at 10.15 per cent. As per the state government norms, Pimpri-Chinchwad is in Level 3 category, which does not allow the civic corporation to relax curbs relating to hotels and shops," Additional Municipal Commissioner Vikas Dhakane said.
The Level 3 areas are the ones with a five per cent to 10 per cent positivity rate or more than 40 per cent oxygen bed occupancy.
Non-essential shops under the corporation area will continue to operate on weekdays from 7 am to 4 pm, Dhakane said. "Similarly, hotels and restaurants will operate from 7 am to 4 pm and will remain shut on weekends. They have, however, been allowed to continue with parcel services," he said.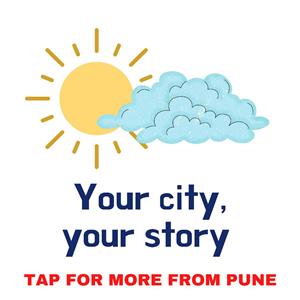 Currently, on weekdays, hotels and restaurants are allowed to remain open with 50 per cent capacity till 4 pm. From 7 pm to 10 pm, they are allowed only parcel service.
"By next Friday, if the positivity rate falls below 5 per cent, then further relaxations will be granted," Dhakane said.
Meanwhile, Municipal Commissioner Rajesh Patil has issued directives making it mandatory for industrial units, hotels, restaurants and construction sites to ensure that their employees undergo rapid antigen tests.
"The employees from outside Pimpri-Chinchwad, who are re-joining work at industrial units, hotels and restaurants or construction sites, should undergo rapid antigen tests," the order said.
These employees will have to undergo RAT before they join their workplace. "This is applicable for those coming from outside Pimpri-Chinchwad," Dhakane said.
The PCMC commissioner's order, meanwhile, allowed coaching classes, libraries and study centres to remain open with 50 per cent capacity. It has also allowed work at construction sites to continue full-time with workers staying on the site.
While earlier, theatres, multiplexes, and cultural halls were not allowed to operate, under the new order gyms, beauty parlours, salons, and spas have been permitted to function. Gardens and open grounds, too, have been allowed to remain open between 5 am and 9 am and from 4 pm and 7 pm. Outdoor sports activity is allowed throughout the day. Marriages have been allowed with 50 guests while funerals capped at 20.
In the industrial sector, export-oriented and essential units like pharma, medicine and food have been allowed to remain open. Besides, industrial units that can provide bus services to their employees have been allowed to operate.
Dhakane said PCMC has, however, closed down the Auto Cluster hospital which has 200 beds. "Similarly, a Jumbo hospital with 800 beds, in now only operating with 200 beds," he said. Two new hospitals at Thergaon and Akurdi, meanwhile, have come up. "We will soon start admitting patients in these two hospitals. These will further reduce the load on the Jumbo hospital, which is run by a private party," he said.
The Indian Express website has been rated GREEN for its credibility and trustworthiness by Newsguard, a global service that rates news sources for their journalistic standards.