Pune |
Updated: June 23, 2021 5:18:36 pm
Written by Samriddhi Sakunia
Due to the closure of colleges over the past year during the pandemic, many students have started using their free time to hunt for jobs and acquire skills that will put them at an advantage in the employment market. Online classes for skill development are in high demand among students as are professional courses in specialised areas.
Dipika Sharma, a final year student of Indira Institute of Mass communication, is actively looking for employment and finds that opportunities are hard to come by. "I have been doing online courses in digital marketing to bolster my CV. When I get too tense about the future, I try to listen to music, watch movies, workout or help my family around the house," she says.
While some students felt demotivated because of the lockdown, Siddhart Sarang, a second-year student at Delhi University's Satyawati College, who stays in Kothrud, uses the free time to do research on climate issues. He has had a keen interest in climate since he was in Class VII. "I have written a couple of articles on environmental issues but the company did not pay me as they had promised. Nevertheless, money issues won't stop me from writing and carrying out campaigns. I will keep trying to bring about a change," he adds.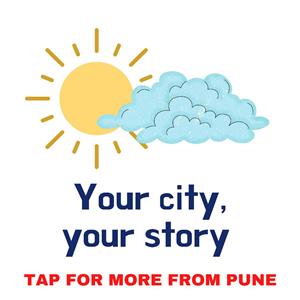 The pandemic has been difficult for college students as there is uncertainty about studies, social life and the future. Mridul Age, an MBA student of Amity Global Business School, has undertaken a number of certified courses from effective communication to strategic management. "One thing that continues to worry me is my college, I had called them yesterday and they still have no idea when they are going to start with physical classes. I have shifted to Pune but there is no sign of my college starting," says Mridul.
"The youth is very concerned right now about a stable future with a decent amount of money," says Kunal Singh, a final year student from KJ Somaiya College, Mumbai, who is anxious about the unemployment rate. He has started taking up chartered accountancy classes to have a secure future and "respect in society". Apart from classes, what keeps Kunal going is the news. He had been affected by the present job scenario and is worried how there is uncertainty in even thinking about getting paid.
Saakshi Jadav, a freelance writer and graduate from Indira Institute in Pune, has focused on building interpersonal and communication skills, which has helped her land a lot of clients overseas. "I tried getting out of my comfort zone and got in touch with freelance writers on Zoom calls and webinars to understand how the market works. I have also taken up a course in digital marketing," she says. She says the market graph is falling each day and since freelancing isn't much affected by it, she has given employment to three more people under her.
"Symbiosis has a reputation of high placement offers but this time, only 110 of 260 students got placed," said a 3rd year BBA student at Symbiosis Centre for Management Studies. She is one of the 110 people who got a job but she says it wasn't easy even after preparing for the aptitude test, joining courses and upgrading skills. She sat for 10 recruitment processes and was shortlisted for two. "Some of my friends are trying for Masters and sitting for recruitment. This is because of the panic and uncertainty right now in the country," she adds.
Piyush Arora from Maharaja Agrasen University, Himachal Pradesh, says his life has been unproductive him lately, so apart from online classes, he tries to read books and do some online courses related to BTech. He helps his friends with articles and research in order to sharpen his own skills.
Students, at times, feel so unproductive throughout the day that they spend their time bing watching shows on Netflix, he says. Some students even complained about the endless load of assignments and projects that they hardly get any time for themselves or for family. While some have started their own YouTube channel, some are invested in learning the stock market.
The Indian Express website has been rated GREEN for its credibility and trustworthiness by Newsguard, a global service that rates news sources for their journalistic standards.