In a significiant decision, the state government has increased the limit for allotting civic works to contractors without inviting tenders. The amount has been hiked from Rs 3 lakh to Rs 10 lakh, officials of the Pimpri-Chinchwad Municipal Corporation (PCMC) said.
"Earlier, civic works worth only Rs 3 lakh were allowed to be allotted to contractors without inviting tenders. The amount has now been increased to Rs 10 lakh by the state government," said PCMC Additional Municipal Commissioner Vikas Dhakane on Monday.
"The decision was taken last month and the directives have been received recently by PCMC," said an official, adding that the new guidelines will be applicable to all civic bodies in the state.
Small works like repairing broken footpaths, drainage lines or repairing potholes that required up to Rs 3 lakh were allotted to contractors by asking them to submit quotations, Dhakane said. "These smaller works did not require floating of tenders. These are emergency works. They cannot wait for entire tender process to be completed…" he said.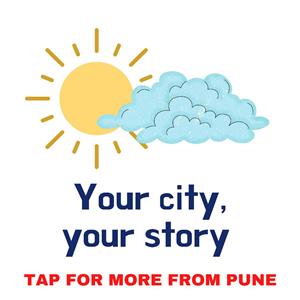 This system of allotting civic works without inviting tenders is prevalent not just in Maharashtra but across the country, Dhakane said. "Such emergency works are especially done in the interest of citizens. For instance, if a footpath is broken, citizens are likely to get injured. So, such works should be completed immediately. They cannot wait for long tender process to get completed," a civic official said.
The state government has said that all works that cost over Rs 10 lakh shall continue to be allotted through the e-tender process, Dhakane said.
Civic officials said that on December 1, 2016, the Industry, Energy and Labour Department of the state government had issued revised guidelines for allotting civic works, according to which civic works worth Rs 3 lakh could be allotted without tender process.
Meanwhile, the PCMC has appointed an architectural firm, Sunil Patil and Associates, as consultants for the construction of the new administrative building of the civic body. The new building is slated to come up near Auto Cluster in Chinchwad. The building will be 13-storeyed and likely be constructed at a cost of Rs 550 crore. The current administrative building, which is four-storeyed, stands at Pimpri chowk. It was inaugurated in 1987.
– Stay updated with the latest Pune news. Follow Express Pune on Twitter here and on Facebook here. You can also join our Express Pune Telegram channel here.
The Indian Express website has been rated GREEN for its credibility and trustworthiness by Newsguard, a global service that rates news sources for their journalistic standards.