WITH no rain throughout Saturday and water discharge from Koyna dam reduced, residents of Kolhapur and Sangli have heaved a sigh of relief as the flood situation hasn't escalated to the level of 2019, when it wreaked havoc in the two districts. Across the two districts, over 2 lakh people living along the rivers and in low-lying areas have been shifted to safer places.
In more relief to residents, the India Meteorological Department has predicted that neither district is likely to receive any rain in the next one week.
In Sangli, over 80,000 people living in low-lying areas have been shifted to safer places while in Kolhapur, 1.2 lakh people were moved to relief camps and other places.
"Krishna river is flowing at the 51 feet mark at Irwin bridge in Sangli… on Friday, it was flowing at the danger mark of 45 feet, which it breached this morning. Water has entered the low-lying areas but we have already shifted the residents," Sangli District Collector Abhijit Chaudhary told The Indian Express.
Till early morning, the collector said, they had shifted 78,000 people living along the Krishna river and in low-lying areas to relief camps. "By evening the figure has gone beyond 80,000," he said. The administration has set up relief camps in schools, marriage halls and vacant buildings. The total villages affected by heavy rain stood at 89, said Chaudhary.
The collector said two NDRF teams have been deployed in the district, particularly in Walva taluka, from where many stranded residents have been rescued.
"As of now, things are under control. We don't expect a repeat of the 2019-flood situation but we are keeping a close watch," he said.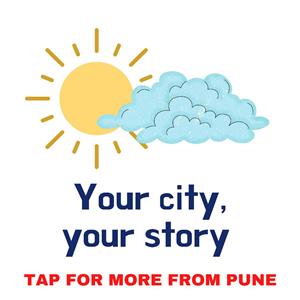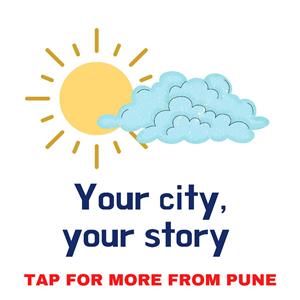 In Kolhapur, the district administration said rain has taken a break after four days and the water level in Panchganga river has gone down. "…By noon, it was flowing at 54 feet at Rajaram barrage, which is still way above its mark of 44 feet," said a district official.
District Guardian Minister Satej Patil said, "In rural areas, we have shifted 1.2 lakh residents of 338 villages to relief camps. Of these, all residents of 34 villages were shifted while in 304 villages, some residents were shifted."
Patil said in city areas, 20 wards out of 81 have been affected. "Over 5,000 residents from city areas have been moved to safer places," he said.
Officials said the discharge from Koyna dam in Satara, which had reached 52,000 cusecs on Friday, has come down to 30,000 cusecs.
"The rain has stopped. Radhanagari dam is 93 per cent full. Discharge from Koyna dam has been reduced. The discharge from Almatti dam in Karnataka has been stepped up to 3 lakh cusecs, which has helped in keeping the Panchganga water level from rising," officials said, adding that 104 weirs are under water.
Meanwhile, several vehicles have been stranded on the Pune-Bengaluru National Highway since Friday, as some highway stretches at Uchgaon, Kognoli and other places are still submerged in water.
– Stay updated with the latest Pune news. Follow Express Pune on Twitter here and on Facebook here. You can also join our Express Pune Telegram channel here.
The Indian Express website has been rated GREEN for its credibility and trustworthiness by Newsguard, a global service that rates news sources for their journalistic standards.