Written by
Alifiya Khan
| Pune |
Updated: August 3, 2021 8:50:45 pm
With a nine per cent jump in the overall pass percentage compared to last year, the results of the Maharashtra Higher Secondary Certificate (HSC, Class 12), which were announced on Tuesday, set several records. The pass percentage, which was 99.63 per cent for fresh candidates and a sharp increase from the previous year's 90.66 percent, was probably the highest pass percentage recorded by the board so far.
More shocking was the number of students who scored above 90 per cent. Last year, of the 14.2 lakh fresh candidates who registered for exams, 7,344 students scored above 90 per cent. This year, the number was 91,420 students, of which 1,372 students scored above 95 per cent. There are 46 students who have scored 100 per cent.
Education experts attributed the sharp rise in overall scores and the 90-per cent club to school-level assessments. This year, the board exams were cancelled due to the Covid-19 pandemic and HSC results were calculated based on a 30:30:40 formula, which is the 'best of three' subject marks of Class 10, final exam marks of Class 11 and remaining based on college-level assessment in Class 12, which can be either unit tests, first-semester exams, or practice exams.
– Stay updated with the latest Pune news. Follow Express Pune on Twitter here and on Facebook here. You can also join our Express Pune Telegram channel here.
Meanwhile, of 13,19,754 lakh regular candidates registered for the HSC exams, 13,14,965 students passed, bringing the total pass percentage to 99.63 for fresh candidates.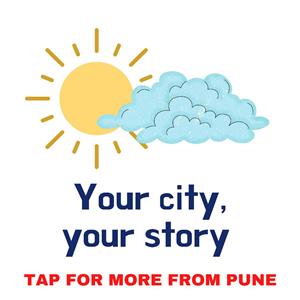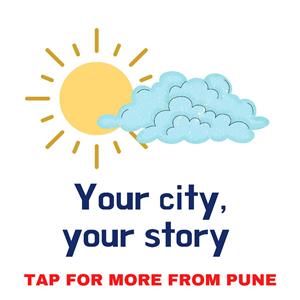 Dinkar Patil, chairperson of MSBSHSE, said that due to the current Covid-19 situation, cancellation of exams and recent floods in parts of the state, it had been a daunting task to complete the paper checking of students. He thanked examiners, board staff and government machinery for their contribution in aiding the task of completing evaluations. He also confirmed that 4,789 students could not pass and qualify for a re-exam as either their results were not sent by junior colleges or they were been reachable due to migration, or other reasons.
The pass percentage for repeater and differently-abled students is 94.31 per cent and 99.59 percent, respectively. This year, results of 66,867 repeater candidates were sent by junior colleges, of which 63,063 passed, taking their pass percentage to 94.31.
However, the number of students across the state who took benefit of sports quota marks, 8,936, nearly halved, as compared to last year's 16,720 students who were given the benefit of the quota.
The board conducts the exams across the nine divisions of Pune, Mumbai, Latur, Aurangabad, Nagpur, Nashik, Kolhapur, Amravati and Ratnagiri, of which Konkan division had the highest (99.81) and Aurangabad the lowest (99.34) pass percentage. The pass percentage of girls was marginally better than boys as 99.73 per cent girls who appeared for HSC passed, compared to 99.54 per cent boys.
In recent years, Arts and Commerce streams are emerging as the faculty of choice with maximum students, including toppers, showing an interest towards these streams. This year, the results of both these faculties were better than that of the Science stream.
The Science stream recorded a pass percentage of 99.45 — 5,41,808 of 5,44,786 candidates whose results were filed by junior colleges passed — as compared to the Commerce faculty, with 3,49,062 students passing out of the 3,49,354, taking the pass percentage to 99.91.
The Arts faculty recorded a pass percentage of 99.83, as 3,75,791 of 3,76,412 students passed.
The HSC Vocational saw the maximum jump in terms of results with overall pass percentage of 98.8, as compared to last year's 86.07 per cent.
How to search HSC Seat Number
To check HSC result online, candidates must key in their Seat No. and Mother's name. However, it's quite possible that many students were not conveyed their seat numbers by the junior colleges.
It's easy to search the exam seat numbers using the address and name of the candidate. However, it is be noted that only those who had filled the online form registration before the last date and paid the fee can obtain the seat number and use it to download their result.
Following are the steps to search the seat number:
* Visit http://www.mh-hsc.ac.in, the official website created by Maharashtra State Board to search seat number
* Click on the link 'Search Seat Number'
* Select District, Taluka and enter your name either fully or partially
* A list of HSC seat numbers appears on the screen. Choose the one written against your name
The Indian Express website has been rated GREEN for its credibility and trustworthiness by Newsguard, a global service that rates news sources for their journalistic standards.