A permanent solution eludes depositors of the Pune-headquartered Rupee Cooperative Bank as the Reserve Bank recently refused to allow it to merge with the Maharashtra State Cooperative Bank. Under the RBI's All-Inclusive Directions since 2013, Rupee Bank still faces curbs on the transactions its depositors can carry out. Sudhir Pandit, Chairman of the bank's Board of Administrators, speaks to The Indian Express about the bank and its future.
What is the present status of Rupee Co-operative Bank in terms of financial parameters?
Since February 2013, the bank is under All-Inclusive Directions (AIDs) of the Reserve Bank of India (RBI). As on March 31, 2021 total deposits with the bank amount to Rs 1,291.92 crore and the advances amount to Rs 294.15 crore. In the financial year 2020-21, the bank has earned an operating profit of Rs 17.63 crore.
After the current administrative body took over, the bank has been earning an operating profit for the last five years in a row totalling Rs 70.82 crore, and has effected a total recovery of Rs 263.40 crore. It has taken stringent measures against defaulters and has attached the properties of former delinquent directors and executives of the bank. The bank is also filing criminal cases against absconding defaulters.
Even after paying Rs 371.09 crore to 93,739 depositors under the Hardship Scheme, at the end of March 2021, the bank still has liquidity of Rs 796.80 crore. We have successfully adopted Core Banking System (CBS) with the help of peer bankers, staff and staff unions and thereby protected the depositors.
To curtail expenses, a few branches have been re-located to the branch office nearby and the head office has been shifted from rented premises to owned premises. The bank has implemented Voluntary Retirement Scheme to reduce staff expenses and has given the golden handshake to 395 employees. Staff strength, which was 893 as on March 2013, has been reduced to 266 as on March 31, 2021. Administrative expenditure, which was Rs 163.46 crore in March 2013, has come down to Rs 48.37 crore in March 2021.
The table below illustrates the financial health of the bank:
(figures in crore rupees)
Year
2016
2017
2018
2019
2020
Unaudited
2021
Capital
51.51
51.77
51.77
51.77
51.77
51.77
Deposits
1,409.57
1,357.98
1,328.13
1,300.80
1,289.72
1,296.73
Investments & Bank Balance
721.27
724.37
727.15
741.88
760.46
796.80
Advances
507.09
365.56
337.05
310.11
298.50
294.15
Gross NPA
357.27
334.13
322.10
300.24
292.11
289.58
Recovery
63.48
161.50
42.80
38.40
15.40
5.82
Net NPA
39.27
29.73
22.39
0.00
0.00
0.00
Net Profit
-27.33
16.18
5.47
11.87
19.55
17.63
Accumulated Losses
698.11
681.93
676.46
664.59
645.04
627.41
What are the various schemes undertaken by the board of directors to help deposit holders? What is the status of deposit holders in the bank?
The bank got RBI approval for a Hardship Scheme, under which depositors can get back their deposit amount citing certain reasons such as marriage, education of children, livelihood or medical purposes. Under such circumstances, depositors who fulfil certain conditions can get back their deposit to an extent. Until March 2021, the bank has repaid Rs 371.09 crore to 93,739 depositors.
Recently, an amendment in the Deposit Insurance Corporation (DIC) Act has increased the limit of insurance cover to Rs 5 lakh. As on March 2021, out of the total 4.88 lakh depositors, nearly 99% or 4.84 lakh having deposits of Rs 941 crore are now covered under DIC norms and are fully secured.
The depositors are also apprised of the bank's status through various meetings and telephonic conversations. We have recently started a campaign to approach those having deposits over Rs 5 lakh regarding long-term solutions for the bank and seeking their cooperation for the same. These depositors have been expected to convert part of their deposits into capital funds in case of merger or revival or conversion of the bank into a small finance bank.
Recently the RBI turned down a proposal for merger of Rupee Co-operative Bank with MSC Bank. What could have gone wrong? What is the future of the bank?
A joint proposal for merger with MSC Bank was submitted in January 2020 to the RBI at its behest. It had some deviations from the extant guidelines of the RBI. Again in November 2020 a revised proposal, duly agreed by both banks, was submitted to the RBI adhering to the merger guidelines. But the response from RBI was considerably delayed and ultimately it was rejected, but the reasons were not communicated to us. One thing we are sure of is that there were no shortcomings or lacunae in the merger proposal. In spite of the rejection, we will continue our efforts for resolution, which include merger or conversion into small finance bank or revival of the bank. However, for all options the consent of depositors, especially those having deposits above Rs 5 lakh, is a must.
Meanwhile, the Administrator is in constant touch with many commercial, cooperative and private banks for merger. About two to three banks have expressed willingness to take over the assets and liabilities of Rupee Bank. If merging is not possible, the bank has requested the RBI to accord in-principle sanction for revival of the bank, on receiving which the bank will submit a detailed proposal for revival. The Administrator is also in touch with some private investors to consider converting the bank into a small finance bank. Every possible option is being explored.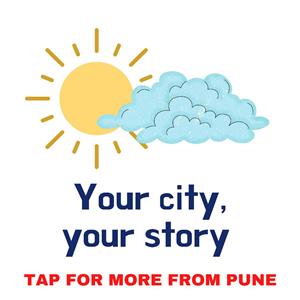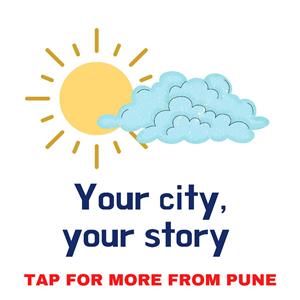 What is your take on the recent amendments brought about by the RBI and Centre regarding cooperative banks?
The central government and RBI are taking various proactive measures to address issues in the Urban Cooperative Bank (UCB) sector. However, I feel that they are regulatory in nature and involve disciplining the sector with a strict approach and tough measures, which the sector may not be able to cope with. The recent Supreme Court judgment on validity of the 97th Constitutional Amendment has not yet crystallised. Moreover, what the sector needs today is not regulation or discipline, but long-term incentives to strengthen and develop it further.
The amendment to Deposit Insurance and Credit Guarantee Corporation (DICGC) Act has been passed, which is welcome measure to protect the interests of small depositors. For cooperative banks it is a boost as deposits up to Rs 5 lakh are to be refunded within ninety days in respect of banks under moratorium or All-Inclusive Directions, like Rupee Bank.
The case of Rupee Bank is peculiar as hardly 1 per cent of the depositors have deposits above Rs 5 lakh, but this amounts to Rs 587 crore or 45 per cent of the total deposits. These high-value depositors really suffer as they may lose 60 per cent of their deposits if the bank is liquidated. We are trying our best to protect their interests.
The real strength of Rupee Bank is the over five lakh depositors, glorious tradition of 107 years and a strong forte of small and medium borrowers spread over 35 branches across Maharashtra. Any mature banker may appreciate it. We may adopt any resolution plan as approved by the RBI. However, upfront payment of refund to all depositors up to Rs 5 lakh is mandatory under any option.
In spite of passing this amendment bill, resolution of the bank with cooperation from high value depositors is feasible provided RBI takes a pragmatic approach that the bank suggests.
The Indian Express website has been rated GREEN for its credibility and trustworthiness by Newsguard, a global service that rates news sources for their journalistic standards.