Thousands of tourists from Pune and Mumbai making their way to the popular dams, forts and waterfalls in Lonavala for a weekend picnic were turned away on Saturday as the administration in the city imposed a curfew with a 1-km radius of popular tourist spots to avert overcrowding in the wake of the Covid-19 pandemic.
The decision to impose section 144 at these spots at the hill station was announced on Friday. "We carried out nakabandi operations in at least 8-9 spots. Tourists coming in on vehicles from Pune and Mumbai were not allowed to disembark, asked to take a U-turn and return to where they came from," said Dilip Pawar, senior police inspector, Lonavala police station.
TS Mujawar, senior inspector, Lonavala rural police, said, "We had stopped entry of tourists at least two-three km away from the popular spots, at 10-11 entry points. Tourists coming in vehicles from Mumbai, Pune city, Pimpri-Chinchwad and Mulshi were not allowed to get down."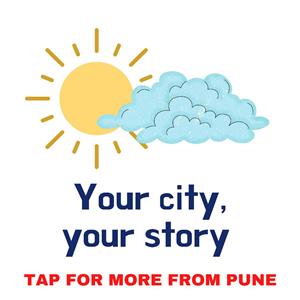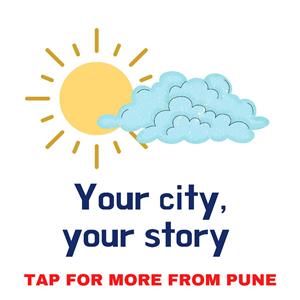 Mujawar said fines were imposed in cases in which more than two passengers were found travelling in one vehicle, in violation of the norms. "We fined at least 105 vehicles and collected around Rs 70,000 from the violators," he said.
Pawar, though, said the city police did not fine the violators. "There was a long line of vehicles entering the city area; we hardly had any time to fine them. Many of the tourists refused to listen and we had to force them to go back," he said.
Officials in both the city and rural police said compared to the previous weekends, the rush of tourists was less this Saturday. "There was a 30 per cent drop in tourists, but still the rush was there," Mujawar said.
On Friday, noting continued overcrowding at tourist spots during the weekends, the Lonavala Municipal Council (LMC) decided to strictly implement weekend lockdown in the hill station area. The District Collectorate also ordered imposition of Section 144 of the Criminal Procedure Code (CrPC), banning assembly of five or more people in a one-km radius of various dams and tourists points.
"To control the spread of Covid-19 in Lonavala, we have decided to implement strict lockdown on weekends from today (Saturday)," LMC chief executive officer (CEO) Somnath Jadhav told The Indian Express. Besides Jadhav, LMC president Surekha Jadhav, deputy CEO Bhagwan Khade, inspector Pawar, and corporators Shridhar Pujari, Bharat Harpude and Balasaheb Jadhav, along with Dilip Gupta, president of Lonavala Traders' Association, were present at the Friday meeting.
"If Lonavala has to avoid becoming a Covid hotspot, we will have to strictly implement the weekend lockdown," said Jadhav, adding that except essential shops, all other shops will remain shut on weekends. "Even on weekdays, shops will remain open only till 4 pm. Anyone found violating the orders will face action," he said.
The order to impose Section 144 only within a one-km radius of tourist spots has, meanwhile, drawn flak from local activists. "If people are prevented only within one kilometre, they will still visit Lonavala and surrounding areas. The entire city should have been declared out of bounds for tourists," said Suresh Pujari, a social activist.
District Collector Rajesh Deshmukh said, "This week, we will observe the situation and if tourists are still found in big numbers, we will go for a review."
Jadhav said, "Not all people coming to Lonavala can be stopped. The government has not given any such orders. Already since this (Saturday) morning, there has been hardly any presence of tourists in Lonavala. We are sure that the one-km radius rule will serve the purpose."
Dams such as Bhushi Dam and Pavana Dam along with various other spots in Lonavala are popular among tourists, especially during the monsoon.
– Stay updated with the latest Pune news. Follow Express Pune on Twitter here and on Facebook here. You can also join our Express Pune Telegram channel here.
The Indian Express website has been rated GREEN for its credibility and trustworthiness by Newsguard, a global service that rates news sources for their journalistic standards.