Tough decisions will have to be made as part of long-term solutions to tackle the recurring flood situation in districts such as Kolhapur and Sangli, said Chief Minister Uddhav Thackeray on Friday. He said the state government was contemplating taking measures, including rehabilitation of people from flood-affected villages, not allowing any structure to come up in river basins and drawing up a plan for floodwater management to tackle frequent flooding faced in the area.
On Friday, the chief minister was visiting flood-hit areas in Kolhapur and held a review meeting with the district administration to assess damage caused by floods. In response to the Opposition's demand of a relief package, the CM said he will not announce a package for the sake of popularity. "I am not a CM who announces package, but one who provides financial assistance. As I have said earlier, I will not announce a package for the sake of popularity. We will announce it after the completion of inspection and assessment of the damage. Then we will decide on seeking assistance from the Centre. We also need to change NDRF (National Disaster Response Force) norms to give more assistance to people," he said.
Thackeray said, "The people feel that there should be a permanent solution to these calamities as they are happening every year. The most important is the rehabilitation of flood-hit villages, and landslide villages will also need to be rehabilitated. Besides, a plan should be drawn up for floodwater and a study has to be carried out on landslides and road cave-ins."
The CM further said options will be explored to see how floodwater could be used elsewhere by diverting to drought-prone areas. "To tackle recurring flood situation in these districts, we need to take strong steps. Among various reasons behind the flood situation is illegal construction on the riverbed. I have already given instructions to district collectors to ensure that such construction does not take place; otherwise, we should not have blue lines and red lines… We will have to find a permanent solution to this problem," he said.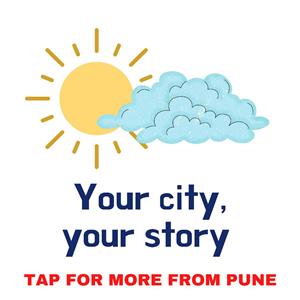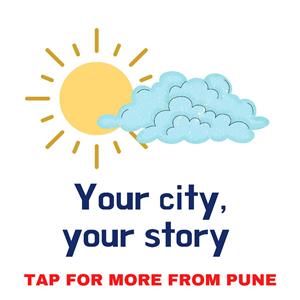 Regarding construction of retaining walls along rivers that often tend to overflow in Kolhapur, Sangli and other flood-prone districts, the CM said, "I had spoken about the idea of constructing the wall along the rivers. But there are going to be differences about whether such walls should be constructed or not, and then we can't move forward. When such flood situations appear, we appoint committees and call for reports. But we do not show the courage to implement them. So far, committees like Wadnere and Gadgil have submitted their reports… The findings of these committees should be placed before the people," he said.
He further said he had given instructions to the Kolhapur district collector not to allow any encroachment to come up in river basins.
On July 28, the state cabinet decided to disburse immediate assistance to flood-affected areas stating that a relief package will be announced in 15 days after inspection and assessment of damage in all the districts is completed.
Uddhav meets Fadnavis on visit, invites suggestions from Oppn
Thackeray also met Opposition leader Devendra Fandavis in Kolhapur and had a brief chat while assessing the damage at Shahupuri in Kolhapur district. Both toured Shahupuri together to assess the damage.
"Since he (Fadnavis) was in Kolhapur, I requested him for a meeting to discuss the situation and take his suggestions," the CM said at a press conference later.
Thackeray said his government was open to constructive suggestions from Opposition leaders for the welfare of the people.
"I told him that I will invite him for a meeting in Mumbai and seek suggestions. I have three parties with me. If the fourth party (Opposition) also comes with us, then there will not be any obstacle in decisions made by the government," he said.
Asked about his meeting with the CM, Fadnavis said, "We discussed permanent solutions to such calamities, which are happening repeatedly. I have told the CM that we will come for a meeting if he invites us."
Fadnavis also urged Thackeray to convene a meeting to discuss a long-term strategy to tackle floods in western Maharashtra. The Krishna-Bhima Stabilisation Project, which entails diversion of surplus floodwaters to drought-prone Marathwada could help to tackle flood problems, Fadnavis told the CM.
Fadnavis also said apart from immediate relief, the state government should focus on a long-term plan. "The Krishna-Bhima Stabilisation Project should be pursued with the highest priority. It will help tackle floods in Sangli, Satara and Kolhapur districts in western Maharashtra," he said.
Through this project, surplus water from Krishna basin would be channelised to drought-prone Marathwada region. The water would check floods in Sangli, Satara and Kolhapur. At the same time, diverting surplus water to Marathwada would help avoid drought.
The Indian Express website has been rated GREEN for its credibility and trustworthiness by Newsguard, a global service that rates news sources for their journalistic standards.