Almost 3.45 lakh people above 65 years died of heat-related causes in 2019, more than 80·6 per cent of the 2000-05 average, in a sign of the spiralling health impact of climate change. And it was India, along with Brazil, that recorded the biggest absolute increase in heat-related mortality between 2018 and 2019, according to the Lancet Countdown on health and climate change report, 2021.
The Lancet report quantifies heat vulnerability through an index (0-100) that combines data on the proportion of people older than 65 with the proportion of total people living in urban areas and the prevalence of chronic respiratory disease, cardiovascular disease and diabetes.
In India the vulnerability to extremes of heat in 2019 was almost 31 on the index, which is 15 per cent higher than in the 1990s.
Although heat-related mortality decreased between 2018 and 2019 in the WHO European region (due to fewer attributable deaths in countries such as Germany, Russia, and the UK), this region is still the most affected, with almost 1.08 lakh deaths attributable to heat exposure in 2019.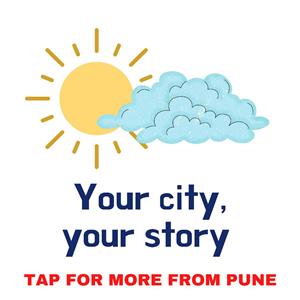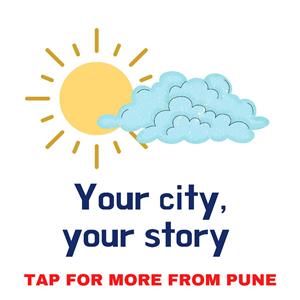 Rising temperatures have also affected work and productivity, especially in India. In a rising trend since at least 1990, 295 billion hours of potential work were lost across the globe in 2020 due to heat exposure — that is, the equivalent to 88 work hours per employed person . Pakistan, Bangladesh and India had the greatest losses among this group (2·5-3 times the world average and the equivalent to 216-261 hours lost per employed person in 2020).
Explained
Food fallout
In 2020, up to 19 per cent of the global land surface was affected by extreme drought in any given month, a value that had not exceeded 13 per cent between 1950 and 1999. Rising temperatures shorten the time in which plants reach maturity, meaning smaller yields and an increased strain on our food systems. Maize has seen a 6 per cent decrease in crop yield potential, wheat a 3 per cent decrease and rice a 1.8 per cent decrease, compared to 1981-2010 levels. Average sea surface temperature has increased in the territorial waters of nearly 70% (95 out of 136) of coastal countries analysed, compared to 2003-2005. This reflects an increasing threat to their marine food security. Worldwide, 3.3 billion people depend on marine food.
According to the report, India is one of the five countries with the highest exposures of vulnerable populations over the past five years. During 2016-2020, there were on average 444 million more days of heatwave exposure of people over 65 years annually compared to a 1986-2005 baseline. India experienced more than 113 billion hours of potential labour lost in 2020, meaning an increase of 82 % compared to a 1990-1994 average.
Prof Dileep Mavalankar, who heads the Indian Institute of Public Health, Gandhinagar, told The Indian Express that all-cause mortality needs to be tracked instead of heat-related mortality. "Exposure can trigger indirect heat related deaths among older persons with co-morbidities. Hence we need to track all causes of mortality too," Prof Mavalankar said.
This year's data shows that rapid increases in heatwave and wildfire exposure, drought, changes in the suitability for infectious diseases, and rising sea levels–combined with insufficient adaptation measures–are harming people's health in all countries.
The data also measured the effect of heatwaves on people's mental health by analysing over six billion tweets over five years from Twitter users around the world. They found a 155% increase in negative expressions during heatwaves in 2020 relative to the 2015-2019 average.
While the world's attention has been diverted towards the ongoing acute health Covid crisis, the health effects of human-induced climate change continue to increase.Climate change contributed to the unusually high temperatures seen during 2020 in the UK and Siberia; the record-breaking heatwave that affected populations across the Pacific Northwest areas of the USA and Canada in June, 2021, which caused more than 1000 deaths (a number expected to increase);
According to the report, healthcare systems are ill-prepared for current and future climate-induced health shocks. Only 45 (49%) of 91 countries in 2021 reported having carried out a climate change and health vulnerability and adaptation assessment.Only 8 out of those 45 countries in the analysis reported that their assessments of the effects of climate change on their citizens' health had influenced the allocation of human and financial resources. The survey found 69% of countries in this analysis reported insufficient financing was a barrier to implementing these plans.
The Lancet Countdown report represents the consensus of researchers from 38 academic institutions and UN agencies. The 2021 report coincides with the UN Framework Convention on Climate Change 26th Conference of the Parties (COP26), at which countries are facing pressure to realise the ambition of the Paris Agreement to keep the global average temperature rise to 1·5°C. The report outlines that current COVID-19 recovery plans are not compatible with the Paris Agreement and will therefore have long term health implications.
The 44 indicators in the 2021 report also expose an unabated rise in the health impacts of climate change. This includes the potential for outbreaks of dengue, chikungunya and Zika which is increasing most rapidly in countries with a very high human development index, including European countries. Suitability for malaria infections is increasing in cooler highland areas of countries with a low human development index. Coasts around northern Europe and the US are becoming more conducive to bacteria which produce gastroenteritis, severe wound infections, and sepsis. In resource-limited countries the same dynamic is putting decades of progress towards controlling or eliminating these diseases at risk.
There are 569.6 million people living less than five metres above current sea levels, who could face rising risks of increased flooding, more intense storms, and soil and water salinification. Many of these people could be forced to permanently leave these areas and migrate further inland.
Maria Romanello, lead author of the Lancet Countdown report, said "This is our sixth report tracking progress on health and climate change and unfortunately we are still not seeing the accelerated change we need. At best the trends in emissions, renewable energy and tackling pollution have improved only very slightly. This year we saw people suffering intense heat waves, deadly floods and wildfires. These are grim warnings that for every day that we delay our response to climate change, the situation gets more critical.
– Stay updated with the latest Pune news. Follow Express Pune on Twitter here and on Facebook here. You can also join our Express Pune Telegram channel here.
The Indian Express website has been rated GREEN for its credibility and trustworthiness by Newsguard, a global service that rates news sources for their journalistic standards.