Despite opposition from political parties and common people, the Pimpri-Chinchwad Municipal Corporation (PCMC) started implementing its pay and park policy on Thursday. On Day One, it started parking lots at 81 spots.
Municipal Commissioner Rajesh Patil said, "We are going ahead with the policy. It was approved by the civic general body meeting."
The roads on which the policy is being implemented are Nigdi to Walhekarwadi, Aundh-Ravet Road, Old Pune-Mumbai highway, Kalewadi Phata to Dehu-Alandi, Nashik Phata to Moshi, Tilak Chowk to Big India Chowk, Nashik Phata-Wakad BRTS Road, Thergaon Gaothan Road, Prasundam Society Road, Telco Road, Spine Road and Prasudham Society Road.
For two-wheelers and three-wheelers, Rs 5 will be charged for per hour parking. Rs 10 will be charged for cars and tempos and Rs 25 for other light vehicles like mini-buses. For private buses and heavy vehicles, Rs 100 will be charged for per hour parking.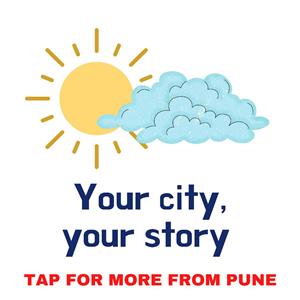 The BJP, the ruling party at the PCMC, has strongly opposed the policy. In a letter to Patil, Raju Durge, general secretary of the Pimpri-Chinchwad City district BJP unit, said, "The parking policy sought to be implemented by the civic administration will hit the common man hard. It is a wrong decision at a time when Covid-19 has made life miserable for people."
Durge said over the past two years, residents, shopkeepers and traders have been struggling to survive. He alleged that the parking policy was nothing but an attempt to serve the contractors.
BJP Pimpri-Chinchwad President Mahesh Landge said, "We oppose the policy. It should not be implemented across the city. It should have been implemented in places where there was high commercial activity resulting in obstructions to smooth movement of traffic."
NCP Pimpri-Chinchwad President Sanjog Waghere said, "Petrol prices have soared and so has inflation. People are struggling to survive, but the BJP-led PCMC has decided to further cause miseries to people by asking them to pay for parking their vehicles." Waghere added that if the decision is not withdrawn, the NCP would take to the streets.
Shiv Sena Pimpri-Chinchwad President Yogesh Babar too said the PCMC should scrap the policy, which is being implemented three years after it approved the parking policy for two-wheelers and four-wheelers.
"The parking policy got cracking today. The process of police verification of those who will run the parking lots is underway. As the process gets completed, we will set up more parking lots," said PCMC Executive Engineer Shrikant Savane.
Savane added that these charges would be applicable 8 am to 11 pm. "At night, Rs 25 will be charged for per hour parking."
At night, trucks and private buses are seen parked on all major roads of the industrial city. Savane said, "Parking lots for trucks have been made at Walhekarwadi. On Telco Road too, heavy vehicles can be parked. Private buses will be parked at Kalewadi."
Savane added: "Initially, only 80 spots will be available for pay and park. In the next six months, we will set up parking lots at all 450 spots. We will also increase the number of roads where more marking spots can come up."
The PCMC has also made arrangements for off street parking. These parking lots are under the flyovers of Prof Ramkrishna More auditorium Chinchwad, Late Anukashrao Landge auditorium, Bhosari, Royal Glory Society, Wakad, Rahatni, Bhakti-Shakti, Nigdi, and also under Empire Estate Flyover, Chinchwad, Chapekar Chowk, Pimple Saudagar and Mudhukar Pawle flyover, Nigdi.
The Indian Express website has been rated GREEN for its credibility and trustworthiness by Newsguard, a global service that rates news sources for their journalistic standards.