Under pressure from criticism by traders and shop owners for lockdown-like restrictions, deputy chief minister Ajit Pawar announced relaxations for Pune and Pimpri-Chinchwad on Sunday. Pawar, who chaired the weekly Covid-19 review meeting at the city's Council Hall, said markets could now remain open on all days until 8 pm and restaurants could provide dine-in services until 10 pm. Pawar, however, issued a warning that if the Covid positivity rate breached 7 per cent, all relaxations would stand cancelled.
For Pune rural areas, there was no respite. Although, these areas will now see Level 3 restrictions instead of Level 4 curbs. "We are giving some relaxations in Pune and Pimpri-Chinchwad. But I must state here that if the positivity rate crosses 7 per cent, all these will be rolled back," Pawar said. At present, Pune city has a weekly positivity of 3.3 per cent, while Pimpri-Chinchwad has reported 3.5 per cent weekly positivity.
Pawar said Sunday's decision was made after thorough discussion with public representatives and administrative officers. "We have seen protests by various bodies in the last few days, some of them violating rules. I must state here that we are not doing this (imposition of restrictions) out of spite. It was also reported that the state government was neglecting Pune. There's no truth in this. Since the MVA government came to power, we have been giving attention to the city," he said.
So far, in Pune district, 65.24 lakh people have been administered the Covid-19 vaccine. There are 8,972 active Covid cases reported as on Sunday.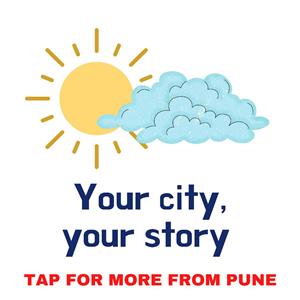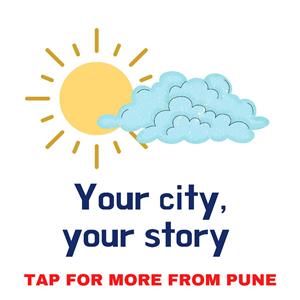 Talking about hospital care infrastructure, Pawar said there were a total of 4.55 lakh beds without oxygen support and, of these, 12.6 per cent were in Pune district. There were 1.09 lakh oxygen-enabled beds in the state, of which 15.6 per cent were in Pune (17,191). Out of 34,127 ICU beds in the state, 3,758 (11 per cent) were in Pune district. Out of 13,472 ventilators in the state, 1,887 (14 per cent) were in Pune.
4 pm deadline for markets in Pune rural
Pawar said shops in Pune rural jurisdiction could remain open till 4 pm on all days. Similarly, restaurants could provide dine-in facility at 50 per cent capacity till 4 pm.
"There were demands that relaxations should be given to rural areas as well, at par with Pune and Pimpri-Chinchwad. However, the positivity rate in rural areas is 5.5 per cent – Ambegaon has 6 per cent, Daund as 7.2 per cent, Purandar 6.1 per cent, and Shirur 7.1 per cent – we will have to go slow and be cautious. Once the positivity drops, we may take an appropriate decision," Pawar said.
Relaxations on offer
1. Shops and business establishments can remain open on all days (except market holidays) till 8 pm. Shop owner and salespersons must be fully vaccinated to receive this benefit
2. Restaurants can remain open for dine-in services with 50 per cent capacity till 10 pm on all days
3. All indoor and outdoor sports activities will be allowed, except swimming and sports involving close contact
4. Malls can remain open till 8 pm. Staff must be fully vaccinated and tested for Covid-19 every 15 days. Entry only for fully vaccinated visitors
5. Gardens to remain open for public at regular timings
The Indian Express website has been rated GREEN for its credibility and trustworthiness by Newsguard, a global service that rates news sources for their journalistic standards.