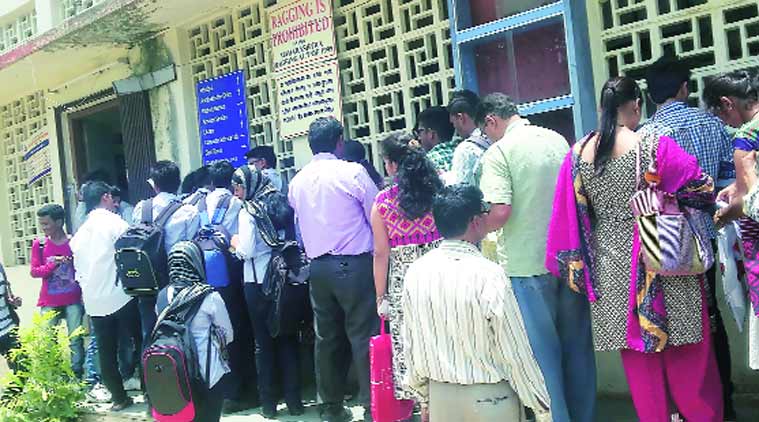 Holding out hope for scores of students who aren't happy with the colleges allotted to them but are forced to take admissions there, officials of the Centralised Admission Committee (CAP) on Tuesday held a meeting at Garware College where it was decided that one more round of betterment should be offered to students when the fourth list of admissions is declared on July 22.
Initially, the CAP committee had declared that there would no more betterment option after the third round and that students would have to finalise their admissions by paying full fees at the end of the third round in colleges they were allotted. Despite three rounds, around 3,853 students were not given a single allotment and the fourth round of admission was meant only to give allotments to these students.
"However, on the meeting on Tuesday, the CAP committee observed that if there were students who had scored more than the cut-offs and if vacant seats were available in their preferred colleges, it wouldn't be fair to give allotments to other students with less marks. So, along with the 3,853 students who will get fresh admissions, we will give betterment option according to merit to students who got allotments in first three rounds. Students should note that betterment option will only be given to those students who were given allotments in the first three rounds, and not to the fresh candidates," said Ramchandra Jadhav, deputy director of education.
[related-post]
On July 15, the total number of vacant seats college-wise would be displayed on the website http://www.pune.fyjc.org.in. Students who haven't got a single allotment can visit the site and check the availability of seats and cut-offs after which the second part of application form in which they have to fill their choice colleges will have to be filled once again by them between July 16-17.
Besides that, the CAP committee also deliberated on the complaints by female students that they had been allotted far-off colleges. "A proposal will be submitted to the Mantralaya to take permission for a Special Round of admissions for those students who were out of the CAP process for various reasons. In this, we will also be asking permission to make fresh allotment for girl students based on geographical distance and merit," said Minakshi Raut, education officer and CAP committee member.