Written by
Alifiya Khan
| Pune |
Updated: July 18, 2021 1:07:18 am
Komal Shivaji Paul, 18, had just entered Class 10 last year when her world began falling apart. The pandemic had started making inroads into the city, like the rest of the country, and her mother, a domestic worker, lost employment.
"My mother used to work in five to six houses and earned enough to support us. But due to Covid-19, housing societies stopped allowing helps in; many did not hire them back when the number of cases fell down," says Paul, whose mother had to take up work as a waste-picker in order to run the household, and pay for medical expenses of her father, who was constantly ill.
"With my mother's income barely enough, I took up a job with a family in Kalyani Nagar. I would work throughout the day and complete my projects and assignments at night. Sometimes, I joined online lectures too," says Paul, who has three other siblings.
On June 6, her father passed away. "He had Covid infection. Since then, I haven't returned to work as I was waiting for my results. Now, I think I will go back and study by correspondence," says the teenager who wants to join the police force.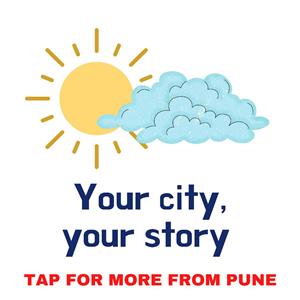 Paul scored 60 per cent marks in her SSC exams, no mean feat for someone who had all the odds stacked against her.
She is not the only one.
The SSC results this year has brought to fore several cases of teenagers who beat their trying circumstances, made tougher by the pandemic, to get a step closer to their goals.
One such student is Sohel Mulla, a resident of Sinhagad, who lives with his family of four in a modest one-room house. Mulla, whose mother works a househelp and father is a waste-picker, recalls how the last year was spent juggling the sole smartphone in the house between him and his sibling. "Whenever we had a class, we had to inform our parents and they couldn't take the phone (with them to work). If both of us siblings had classes at the same time, we would negotiate who needed it the most. But even then, we faced a lot of issues: low connectivity since we can't afford hi-speed Internet, problems in opening links etc. I hope the coming year is better," says Mulla, who, like Paul, want to be a police official.
Renuka Santosh Dabhane, a student of Bibvewadi's Vishwakarma Vidyalaya, scored a neat 86.2 per cent in Class 10 and is now eyeing a polytechnic admission in computer science course. When not buried in books, the teenager, whose mother works with waste, likes to dance. "I used to take classes for Western dance, hip-hop, earlier… but Covid-19 happened, classes shut down and money was sparse. I practise through YouTube now," says Dabhane, who hopes to be a computer engineer.
Wadgaonsheri resident Sakshi Vinod Londe, the eldest of four siblings, is worried if she would be even allowed to study beyond Class 12, given her family's financial situation. "I like studying and want to make a career. I have decided to take up Commerce in Class 11 but there is no one to guide me. Also, I don't know how much I will be allowed to study since I have three other sisters whose education my father has to support. I am not sure if I will be allowed to study after Class 12. I hope I am," says Londe whose father is a waste-picker and mother a housewife.
If allowed to study further, the teenager knows what she wants to grow up to be. "I love languages, especially Marathi. I would like to be a teacher," she says.
The Indian Express website has been rated GREEN for its credibility and trustworthiness by Newsguard, a global service that rates news sources for their journalistic standards.