Thirteen-month-old Vedika Sourabh Shinde, whose deteriorating health condition from a rare disease had drawn worldwide support, died Sunday evening at a city hospital.
"Vedika was her playful self last evening when suddenly she developed a breathing problem. We immediately rushed her to a nearby hospital," her father Sourabh told The Indian Express paper Monday. "She was immediately put on ventilator. Doctors made all efforts to save her life but could not do so. She passed away in the evening," he said.
Vedika had been administered the world's costliest injection at Rs 16 crore a month-and-a-half ago to bring her out of her debilitating state.
The Shindes are residents of Bhosari in Pimpri-Chinchwad.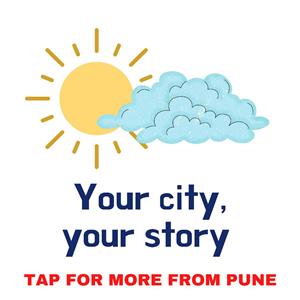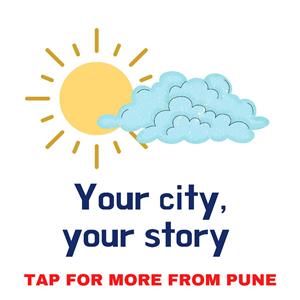 "After the injection was given to Vedika last month, there was improvement in her condition. Before the injection was given, she could not hold her head and was always bed-ridden. But afterwards, she could make movements. We also celebrated her birthday last month. The doctors had said we needed to take extra care for the next three months after which there will be major improvement in her condition," Shinde added.
Vedika suffered from spinal muscular atrophy, a rare disease that occurs due to a single missing gene and results in progressive muscle wasting, according to doctors.
"When Vedika was four months old, she was unable to hold her neck. She used to fall sideways and was not able to hold herself upright," Shinde said.
Doctors diagnosed it as a rare genetic disorder that would lead to degeneration of her body muscles, causing them to fail before she turns two. Doctors recommended Zolgensma, said to be world's most expensive drug costing Rs 17 crore, saying it could help stop the disease from damaging Vedika's muscles. The injection was procured for Rs 16 crore.
"Around Rs 16 crore was raised through multiple platforms. MP Amol Kolhe appealed to the government in Lok Sabha to waive import duty on the injection, which was available in the US. Actor John Abraham also appealed for donations…The fundraiser infused new hope in us. We don't know who the donors or well-wishers are. They are from around the world. They did everything they could to save our child. But destiny had something else in store for her…" said a family member.
Shinde said there were 17 such children in India who have been given this injection. "Vedika was the second one from Pune…The first one made a recovery after the injection," he said.
Dr Sandeep Patil of Dinanath Mangeshkar Hospital said, "Such babies generally suffer from feeding intolerance…And that is what happened with Vedika. She died of asphyxia. It is a rare genetic disorder which is detected a few months after birth. Such cases are one in 4,000-5,000 births. There are three types of spinal muscular atrophy disease. Vedika suffered from type one disease."
Vedika was given the injection one-and-a-half months ago, said Patil. "She was discharged a couple of days later. We had been monitoring her health and there was improvement..," he added.
Like Vedika, another baby from Pune was also given the injection, he said. "The baby was given the injection a year-and-a-half ago and she is doing well," Patil said, adding that three to four such babies in Maharashtra have been given the injection.
The expensive injection has been available in the US for the past two-three years, Patil said. "There are no long-term studies about the injection but studies in the US have recommended its use in such cases because of its proven effectiveness," he said.
– Stay updated with the latest Pune news. Follow Express Pune on Twitter here and on Facebook here. You can also join our Express Pune Telegram channel here.
The Indian Express website has been rated GREEN for its credibility and trustworthiness by Newsguard, a global service that rates news sources for their journalistic standards.