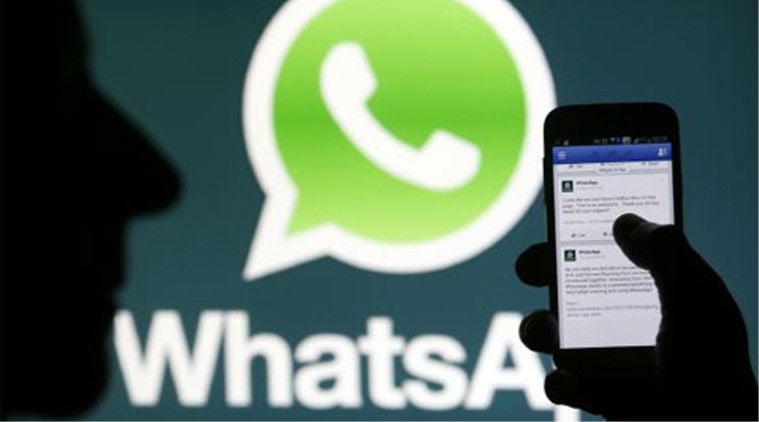 A WhatsApp group comprising police officers from across the state helped the Mumbai Police reunite two 16-year-old girls with their parents. (Representational image)
A WhatsApp group comprising police officers from across the state helped the Mumbai Police reunite two 16-year-old girls, who had fled from Wardha to Mumbai on Friday, with their parents. The girls — both friends and were unhappy with their parents — had planned to come to the city and become fashion designers for TV shows.
They were, however, tracked down to Chembur by quick thinking from a police constable attached with the Mumbai Police Crime Branch on Sunday night. The girls were handed over to their parents on Monday.
Senior inspector of Crime Branch (unit 3) Sanjay Nikumbe said the girls had run away from their Wardha residence on Friday night. Their parents approached the Savangi police station in Wardha, where a case of kidnapping was registered. The policemen from Wardha shared the photographs of the two girls on a WhatsApp group comprising of officers from several police units in Maharashtra.
The Wardha police also mentioned that it was suspected that the girls had left for Mumbai as in the mobile phone that one of the girls left behind, there were some inquiries regarding train tickets to Mumbai.
After reading this message, Constable S Koli attached to unit 3 started looking for the girls. Using technical intelligence, a team from unit 3 led by Assistant Sub-inspector Avinash Valvi found the girls in Chembur.
"We found that they were travelling in an autorickshaw. We managed to get the driver's mobile number. We contacted the driver and informed him that the two girls were runaways and directed him to a particular spot where a police team was already positioned," an officer said.
After establishing the identity of the girls, the police team informed their parents that the girls had been found.
"One of the girls was not happy at being forced to enrol in Science stream in college and was finding it difficult to cope up with the studies. She had frequent fights with her parents due to this. She wanted to do fashion designing and work for TV shows. She discussed her plans with another friend, who also wanted to run away. Hence, they decided to flee to Mumbai," said an officer said. The girls were reunited with their parents on Monday, an officer added.
The Indian Express website has been rated GREEN for its credibility and trustworthiness by Newsguard, a global service that rates news sources for their journalistic standards.