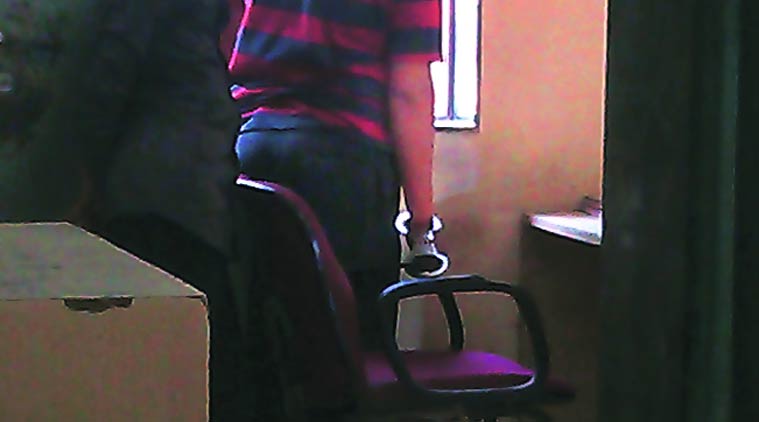 The Cyber Crime Investigation Cell (CCIC) of the Mumbai Police arrested three men for allegedly duping people by enticing them to pay for 'escort services' through several websites and then not delivering the promised services. The police said at least six such websites were found so far, and that the arrested accused were active for the past four years.
The accused have been identified as Vinod Singh (32), Ankit Pitroda (24) and Sunil Gupta (35), all residents of the Bhandup-Mulund area. Officers said the trio set up websites offering 'escort services', a common euphemism for flesh trade, and had provided several contact numbers on these websites to interested parties.
[related-post]
"Whenever a customer called on those numbers and expressed interest, they were told that they would be provided 'escorts' as per their needs and preferences and that the services offered included booking rooms in hotels for clients for anything between Rs 5,000 and Rs 10,000. The accused insisted on an advance payment and after their victims agreed, they provided details of bank accounts where money was to be transferred. Once the money was transferred, it would be withdrawn immediately. The accused then either stopped taking the victims' calls or told them to go to hotels where rooms were supposedly booked for them. On reaching hotels, victims found out they had been defrauded," said a Crime Branch officer.
The officer added that out of sheer shame, the victims could never gather the courage to tell their family or friends about the scam, let alone complaint to the police. Finally, a few days ago, one of the victims made an anonymous call to the landline number of the CCIC office and told the officers about the scam.
The CCIC then initiated investigations into the matter. CCIC officers visited the websites mentioned by the caller, contacted the numbers written there and posed as customers. All the while, the CCIC kept tracing the cellular locations of the numbers and on Thursday, picked up the three accused from their residences. The trio were brought to the CCIC office, questioned and subsequently placed under arrest. The police recovered six cell phones, 11 SIM cards bought using bogus documents and Rs 49,500 in cash from them. They were charged with cheating and forgery under the Indian Penal Code, as well as under the relevant sections of the Information Technology Act.
"The accused were produced in a holiday court on Friday and remanded in our custody for a day. We will produce them in a regular court again on Saturday and will seek further custody," the officer said.
mumbai.newsline@expessindia.com