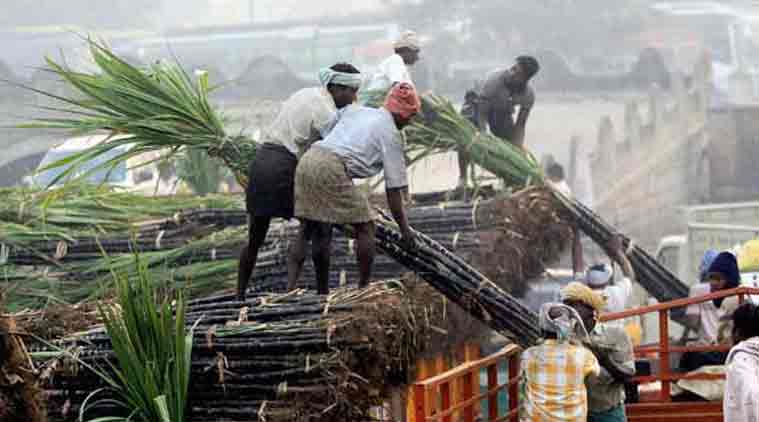 Trouble is brewing in the sugarbeltof the state as factions of the Shetkari Sanghatana are gearing up to launch an agitation against the failure of the sugar mills topay the fair and remunerative price (FRP) for sugarcane to farmers.
Swabhimani Shetkari Sanghatana leader and MP Raju Shetti has said he will be launch an agitation on February 2, while Punjabrao Patil, leader of the breakaway faction Baliraja Shetakari Sanghatana, will start an agitation from Saturday.
The payment of FRP for sugarcane has been halted in many parts of the state with the sugar mills expressing their inability to pay the price of Rs 2,200 per tonne of sugarcane fixed by the centre. While harvesting of 50 per cent of the crop has already been done, farmers are complaining that the mills are paying them at the rate of Rs 1,900 per tonne. As per law, FRP has to be paid within 14 days of acceptance of cane.
A few weeks ago, Shetti's men had gone on the rampage at the Sugar Commissionerate in Pune breaking windowpanes and smashing flower pots. The police had taken Shetti and his men in custody and an FIR was lodged against him. Cooperatives Minister Chandrakant Patil had asked the sugar mills to pay the FRP but had ruled out any immediate package to bail out the sugar industry. Both Patil and Chief Minister Devendra Fadnavis had met Union Finance Minister Arun Jaitley and others to discuss the matter. The Sugar Commissionerate had issued notices to 119 sugar mills and initiated legal action against them.
Both Shetti and Punjabrao Patil said the sugar mills had failed to pay the farmers even after the chief minister' announcement. Patil said they would be agitating outside the sugar commissioner's office on Saturday to highlight their demand. "If our demands are not met, we will hit the road from next week," he said. Patil fell out with Shetti last year and formed a separate body in protest against Shetti's political alliance with the BJP.
Shetti, on his part, accused the state government of not being serious about the issue. "From February 2, we will re-launching our agitation and will not stop till the farmers get their dues," he said.
📣 The Indian Express is now on Telegram. Click here to join our channel (@indianexpress) and stay updated with the latest headlines
For all the latest Mumbai News, download Indian Express App.