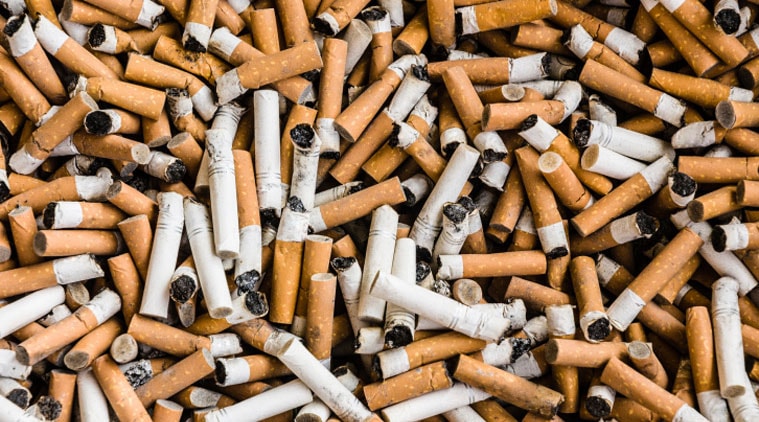 The Mumbai Police Crime Branch and the Food and Drug Administration (FDA) started a crackdown across the city Tuesday against those selling cigarettes to children and teenagers below 18 years.
The police will also invoke sections of the amended Juvenile Justice Act.
Under the amended Juvenile Justice (Care and Protection of Children) Act, 2015, offenders will face a jail term of seven years and a fine of Rs 1 lakh. Earlier, a fine of Rs 200 was imposed on offenders under the Cigarettes and Other Tobacco Products Act (COTPA). The amended law's Section 77 states: "It is an offence against a child, if a person gives or causes to be given, to any child, any intoxicating liquor or any narcotic drug or tobacco products or psychotropic substance, except on the order of a duly qualified medical practitioner."
According to head and neck oncologist, Dr Pankaj Chaturvedi, the law will help curb the high incidence of oral cancer due to tobacco consumption. "According to Global Adult Tobacco Survey, the age of initiation of tobacco habits in India is 17 years," he said.
On Tuesday, the crime branch laid a trap by sending a decoy student in Matunga to buy cigarettes from a seller near Don Bosco school. The seller, Maniram Chaurasiya (43) was trapped, becoming the first person to be booked in the city under the stringent Act. With the amended Act, the Mumbai Police has now appointed a child welfare officer (CWO) in each police station to monitor the Act.
"The CWO will be of assistant police inspector rank or above in all 93 police stations. They have been trained since the Act was ratified on January 15. They have all learnt how to apply the new section of the law," said a senior crime branch officer. The crime branch unit of Social Services Branch (SSB), Juvenile Aid Protection Unit (JAPU) and the Anti Narcotics Cell have also been roped in.
Chaturvedi said a recent survey showed that two crore people use tobacco. "The average age has been found to be 17 years. Nearly one crore began using tobacco when they were about 17 years of age," Chaturvedi said.
According to Harish Baijal, joint commissioner, vigilance, the FDA will continue its drive against those selling banned tobacco or related products such as khaini, zarda and paan masala across the state. The state FDA has banned such products since 2012 under the Food Safety and Regulation (Prohibition) Act, 2011.
For all the latest Mumbai News, download Indian Express App