Mumbai |
Updated: February 6, 2014 2:31:44 pm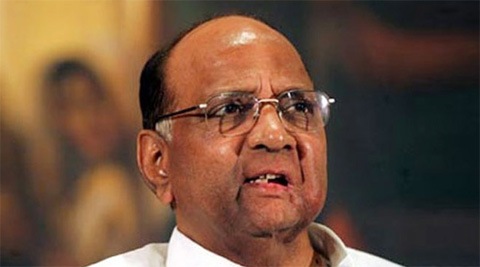 A Pune-based developer close to Maratha strongman Sharad Pawar has emerged as a surprise candidate for the February 7 polls for seven Rajya Sabha seats in Maharashtra.
Sanjay Kakade, who has studied till class VII, filed his nomination papers as an Independent in Mumbai on Wednesday.
In his affidavit, Kakade has declared total assets worth Rs 485 crore, which includes a liability of Rs 294 crore. In the financial year 2012-13, he paid an income tax of Rs 91 lakh while his spouse Rs 1.02 crore.
In Maharashtra, every candidate contesting for a Rajya Sabha seat will require support of 37 votes. Most MLAs cast their votes on party lines in the RS polls, which are held through open ballots. Kakade, who enjoys the support of 17 Independent MLAs, will have to mobilise additional 18 MLAs from other parties in the state.
The NCP, which has 62 MLAs in the state, is fielding party president Sharad Pawar and lawyer Majid Memon for two seats. The Congress and BJP have not taken a formal decision on candidates.
While MPCC chief Manikrao Thakre said AICC would announce the candidates in a few days, the BJP will take a decision on the lone Rajya Sabha candidate in its parliamentary board meeting in Delhi on January 25. Shiv Sena is most likely to Rajkumar Dhoot as its candidate. Senior Sena leader Manohar Joshi was also said to be vying for a Rajya Sabha nomination, but did not get a good response.
In the BJP, there are two contenders – the party's national spokesperson Prakash Javdekar and state unit treasurer Shaina NC. Javdekar, a sitting Rajya Sabha member, is seeking a second term.
"There is no unanimity on both these candidates. As a result, there is a strong possibility of electing RPI president Ramdas Athawale, whose party is part of the Shiv Sena-BJP alliance in Maharashtra," BJP sources said.
Sena president Uddhav Thackeray had earlier urged BJP president Rajnath Singh to give a RS seat to Athawale from the BJP quota.
The Indian Express website has been rated GREEN for its credibility and trustworthiness by Newsguard, a global service that rates news sources for their journalistic standards.