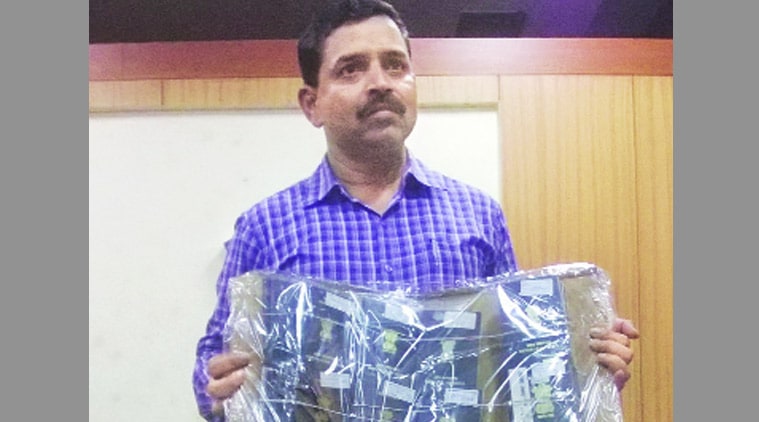 The Mumbai Police Crime Branch, investigating the alleged overseas jobs racket busted last week, have seized several pieces of evidence indicating that arrested accused Saeed Khan (57), believed to be the mastermind of the racket, was also running a separate scam involving driving licences and vehicle Registration Certificate (RC) books.
The gang of four accused had been arrested from south Mumbai on April 6 this year for allegedly duping unemployed young men into paying money with the promise of well paying jobs abroad. The accused would allegedly use forged appointment letters and forged visas to convince the victims that well paying jobs had been arranged for them in countries like Canada, Dubai, Kuwait and Singapore.
"We had recovered a set of forged RC books from the office from which the accused were running their racket, which first made us suspect that the accused might have been running a separate racket as well. On Sunday, we searched Khan's residence in Mumbra and found a stash of 100 blank RC books and 100 blank driving licenses. We suspect that Khan was running a second racket, supplying forged driving licenses and RC books to those in need. Gangs that steal vehicles and sell them always need these two documents to sell along with the vehicles, and it is possible that Khan was supplying these documents to them," said a Crime Branch officer.
On Monday, the accused were produced in court as their custody had ended, and were further remanded to the Crime Branch's custody till April 18. The Crime Branch will now be interrogating them about the separate racket that Khan is believed to have been running.
Officers said that the overseas jobs racket relied heavily on Khan's skills in making rubber stamps, a skill that he learned from his grandfather, and this skill is also an integral part of any racket involving forged RC books and driving licenses.
The accused are believed to have cheated at least 74 job-seekers by promising them jobs abroad.
They would allegedly book their tickets abroad from airports in cities like Bangalore or Hyderabad, and would cancel the ticket before the victims reached the airports, pocketing the refund as well as the 'processing-fees' that the victims would pay them in exchange for arranging for the jobs, the police said.
mumbai.newsline@expressindia.com
For all the latest Mumbai News, download Indian Express App