Written by
Dipti Singh
| Mumbai |
Published: March 19, 2016 1:48:52 am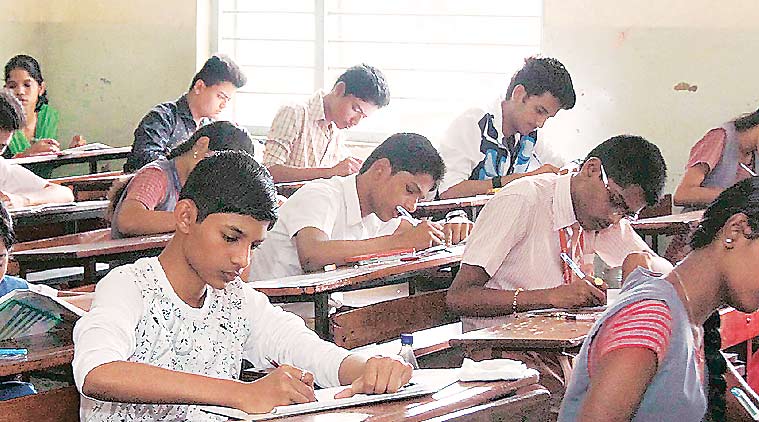 EVEN AS it waits for a report from the cyber crime cell, the Maharashtra State Board of Secondary and Higher Secondary Education on Thursday clarified there will be no re-exam for the Book Keeping and Accountancy paper that was allegedly "leaked" on a social networking site two weeks ago.
Officials from the state board said that as the screen shot of the paper didn't reach many students, it cannot be treated as a paper leak and hence there is no need for a re-exam, which would inconvenience lakhs of students.
Screenshots of the question paper were allegedly circulated on a social networking application at 10.20 am on March 4, and a student from Mira Road was caught viewing the message on his mobile phone inside the exam hall. His exam centre informed the board, which then registered a case with the cyber crime investigation cell in Belapur on the evening of March 4.
On checking the screenshot, it was found that two of the questions were the same as asked in the exam. This led to confusion among students and colleges on whether a re-exam will be necessitated. However, board officials had then said they would wait for the cyber crime cell report, as they wanted to ascertain whether the screen shots reached a large numbers of students.
Meanwhile, the case is also being investigated by Kashimira Police station, where 12 HSC students have so far been interrogated. Board officials said that from the police probe, it appears not many students got the screen shots.
"We cannot let students keep waiting for this decision. It doesn't seem a large of number of students received the paper and hence even though it is a case of malpractice, we cannot call it a leak. There will be no re-exam," said Dattatray Jagtap, chairman, Mumbai divisional board.
Last year too, the HSC book keeping and accountancy paper had allegedly leaked minutes before the exam on a social networking site.
dipti.singh@expressindia.com
For all the latest Mumbai News, download Indian Express App