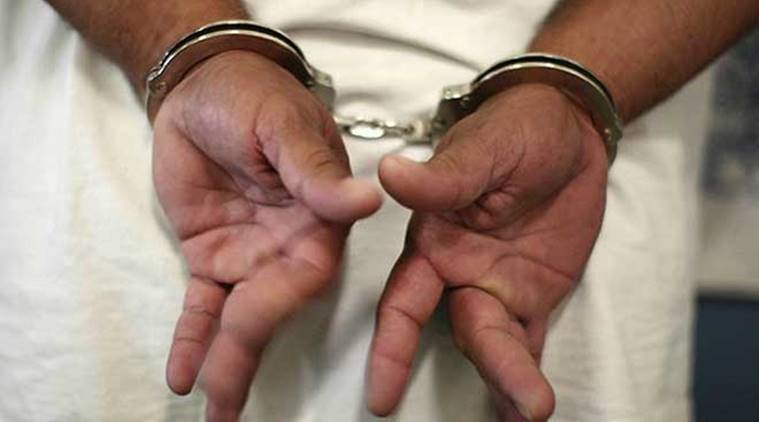 A day after the arrest of the Deputy Commissioner of Income Tax Department, Veerabhadram Vislavath, Gamdevi police have learnt that in 2013, he had been booked for alleged molestation, extortion and criminal conspiracy, by Bala Nagar police in Hyderabad. On Thursday, the deputy commissioner was arrested for allegedly sexually assaulting his 13-year-old help in his south Mumbai residence.
The Deputy Commissioner of Police (zone II), Dyaneshwar Chavan, said: "He also has a case of molestation registered against him at a police station in Hyderabad. We are investigating from every angle."
In the 2013 case, Vislavath allegedly developed intimacy with a girl under the guise of helping her prepare for the Civil Service Examinations. They had a relationship since 2006 and the victim's father came to know about it in 2012. Following that Vislavath allegedly abused the girl and beat her up. He also allegedly tortured her mentally and physically, the police said.
A police officer said that Vislavath got an anticipatory bail in the case in 2013.
In the case registered with Gamdevi police on August 23, Valsavath's help's mother, in her police complaint, has said that the 13-year-old was employed as a help in his house since 2016. Her two other daughters have also been staying at Vislavath's house and they took care of his child.
The police said the officer, who was posted in Mumbai in 2015, started sexually assaulting the minor in the absence of his wife.
"On February 10 last year, he touched her inappropriately. When the girl protested, the arrested accused allegedly slapped her. He threatened to kill her if she spoke about it," said an officer.
The accused also gave the girl gold ornaments and told her that she could ask for money from him whenever she visited her native place. The minor went to her home in Uttar Pradesh and informed police about the alleged harassment. Police then approached Aligarh court and on August 23, the case was registered under relevant sections of IPC. The girl was sent for medical examination and the police are now awaiting the report. The accused was arrested on Thursday and a court remanded him in police custody till Monday.