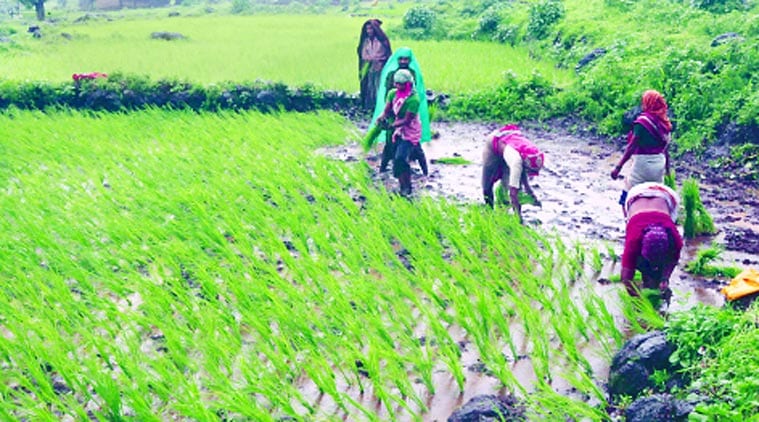 In 2007, the state government had floated the idea of forming agro-processing cooperative societies to help farmers get better prices for their produce. Aided with easy term loans from the National Cooperative Development Corporation (NCDC) and the state government, the working of these societies were to be managed by the farmers themselves. However, response to an RTI application filed by The Indian Express with the Directorate of Marketing shows 19 such societies have been defunct for the last many years. These cooperatives had availed of term loans from the NCDC to the tune of Rs 25 crore, which the directorate has failed to recover.
The success of sugar cooperatives had led the state government to push for similar cooperative societies for agro-processing. These societies were to organise farmers on similar lines and help them get better prices for their produce. Farmers growing bajra, grapes, corn and other crops were encouraged to form these cooperatives. As per the government resolution issued in this regard, the term loan/share capital along with interest was to be recovered after eight years from the release of the loans. Most of the cooperatives were formed in Western Maharashtra with districts of Pune and Kolhapur leading the way.
[related-post]
Records now show that as of December 2013, 19 such societies had closed down. All these societies had received loan and share capital both from NCDC and the state government to the tune of Rs 25 crore. The matter of closed societies was also raised by various Central and state auditing agencies. The principal accountant general, during the customary audit of the matter, had said, "As the societies were not functioning, the farmers could not avail the benefit of the scheme and government funds were blocked. Since the above societies were not functioning, the chances of recovery was bleak."
Senior officials of the Directorate of Marketing said formation and sanctioning of term loans for these societies, though stipulated by various laws, were often governed by political compulsion too. Most of the societies that had closed down, it was pointed out, had close link to politicians.
Swabhimani Shetkari Paksha spokesperson Yogesh Pande said the non-recovery of term loans was another example of politics of nepotism practised in the state.
"The cooperative minister should take steps to ensure the money is recovered," he said.