Written by
MANASI PHADKE
| Mumbai |
Updated: February 6, 2014 1:00:41 pm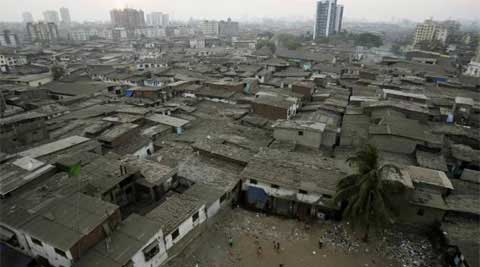 Even as the state housing board had started construction on a vacant plot in Dharavi showing progress in the decade-old Dharavi redevelopment project, actual work has slowed down owing to various hurdles related to clearances and encroachments.
While the Maharashtra Housing and Area Development Authority (MHADA) is unable to complete the first building on which it had started work last year due to a height cap by the aviation ministry, work on the second building cannot begin before the housing board gets another set of clearances. The housing board is the special planning authority for Dharavi's Sector 5 and is responsible for the redevelopment of the entire sector. The redevelopment of the other four sectors is being implemented by the Dharavi Redevelopment Project authority.
The second building to be constructed in Sector 5 needs an environment clearance and a heritage clearance besides an aviation clearance, before work can start. Niranjankumar Sudhanshu, chief officer of MHADA's Mumbai board, said, "The building will be located within a 100 m of Dharavi's Kala Killa (Dharavi fort). We have applied for a heritage clearance. We have also submitted the proposal for an environment clearance."
"The plot on which the building is to be constructed is dotted with five structures, two of which are religious structures owned by trusts. We will start talks with the owners of the structures to get the plots cleared," said an official requesting anonymity.
The construction of the first building, which will have a total of 18 floors, is now awaiting permission from the Ministry of Civil Aviation to construct the building to its proposed height.
manasi.phadke@expressindia.com
The Indian Express website has been rated GREEN for its credibility and trustworthiness by Newsguard, a global service that rates news sources for their journalistic standards.