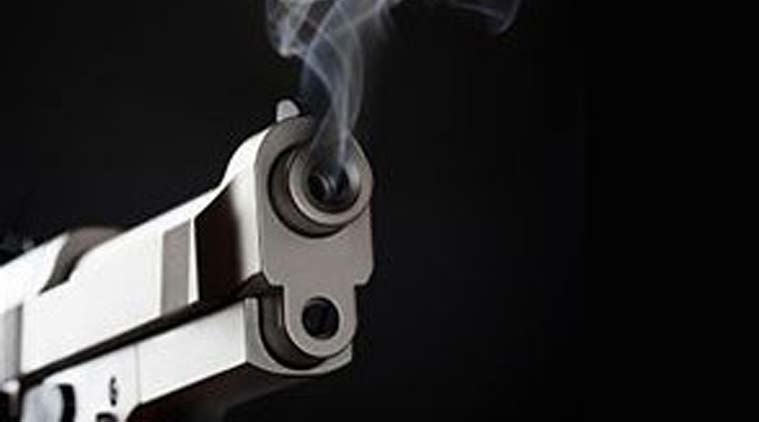 On Wednesday, the Dadar police station got the first alert of two bullets fired at a mall at 9.15 pm, three hours after the incident. The police station interestingly was less than 150 meters away from the firing spot.
An unidentified male fired two rounds from the sidewalk towards the direction of the mall at 6.05 pm on Wednesday. According to the police, the main control room received a phone call only three hours later after the firing at Cosmo Platinum, a mall at Gopinath Chavan Chowk in Dadar (west). Police officers probing the matter said the motive could be a rivalry between builders.
Officers privy to the investigation shared that the Dadar police have scrutinised the video footage that has recorded the entire incident. "A skinny person dressed in a white shirt, black jeans, with a cap was seen pulling out what looks like a revolver and points it at the watchman and fires the first round. The unknown shooter then walks away but turns and fires once more. Both times he hit the wall and fortunately the bullet didn't ricochet off the marble surface," said the officer.
[related-post]
Police officers have said that the watchman who was on the other end of the barrel said in his statement that the shooter — whom he had never seen before — approached him and demanded to know where "Jayesh" was. "When the private security guard, Jagtap, said that he didn't know any Jayesh, the shooter removed the gun but shot past him," said a police officer.
"Four people are currently in our custody. Our investigations are still underway. We lost a lot of time on Wednesday evening — those three hours in which we were not informed — the shooter would have taken advantage of. It was surprising that no one from the public came forward and contacted the police regarding the incident," said R D Shinde, Additional Commissioner of Police, central region.
Mahesh Patil, Deputy Commissioner of Police (zone V), said that the police has not made any arrests yet but have deployed teams and are looking into every angle. "We believe that the motive was to scare someone in the building. It is not yet confirmed if this is the work of any group but we are investigating," he said.
Police officers said that that the motive could be a builder rivalry. "At around 6 pm on Wednesday, I heard two shots but was unaware that the noise came from a gun. There was absolutely no commotion, neither the watchman made any noise nor anyone who saw anything screamed when they saw the man remove his gun. I only realised much later when the police came to the spot post 9 pm that there was a firing across the street," said Manish Chavan, the owner of a general store opposite the firing spot.
rohit.alok@expressindia.com