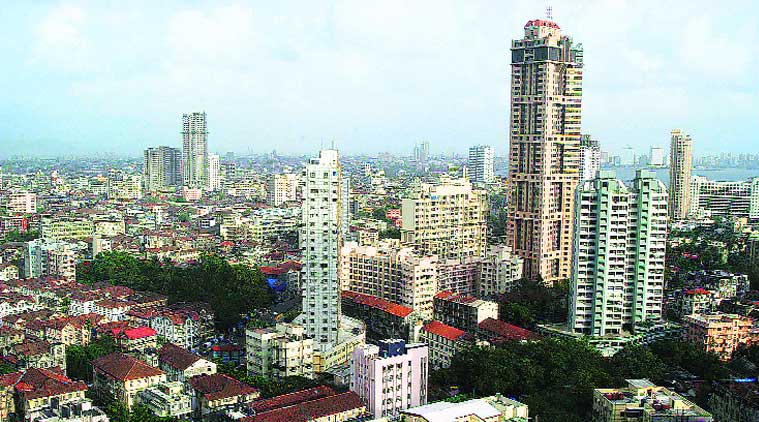 The weighed average cost of a new apartment in tony South Mumbai has soared to a dizzying high of Rs 7.5 crore, leading to peaking of an inventory pile-up to such an extent in the area that it will take more than eight years for many units to get sold.
Just 1,250-odd new residential units were sold in South Mumbai – one of India's most expensive areas – over the past one year until September-end accounting for less than three per cent of the total new residential units sales of 43,000 in the entire Mumbai Metropolitan Region (MMR). The pricing of some of these apartments appears to have put off even many high-end buyers at a time when commercial and residential rates have fallen in this region as companies and individuals shift to central Mumbai and the business district- Bandra Kurla Complex and adjoining areas. The economic slowdown over the past few years has also been a dampener, as wary buyers prefer to wait on the sidelines to see if the economy rebounds next fiscal.
At the current rate of off-take, it will take nothing less than 105 months for the existing stock to be absorbed in the market according to data collated by real estate research agency Liases Foras.
The most exorbitantly priced residential projects include Palais Royale in Lower Parel and Sesen at Napean Sea Road where each of the 8,000-15,000 sq feet plus apartments have a ticket price of over Rs 75 crore and Rs 100 crore respectively. According to data provided by the agency, both projects still have a majority of stock in the unsold category despite it being launched in 2008. Much of the units with an average ticket price of over Rs 30 crore remain unsold in several projects be it DB Realty's Orchid turf in Mahalaxmi that was launched seven years ago or Orbit's Razzak Heavens and Hubtown's Monte Metro both in Napean Sea Road.
In comparison to the slack super-luxury real estate market in Mumbai's southern tip, the inventory in Navi Mumbai and extended central suburbs beyond Thane, where apartments are priced more reasonably and are of relatively modest size, have a healthy absorption rate of two-three years. "The kind of pricing of super-luxury residences is unaffordable even to the high-end buyers who are, as it is, minuscule as compared to the spate of launches in the segment. The bulk of the demand is for smaller apartments in more affordable localities in the suburbs," said Paras Gundecha, builder and former president of Maharashtra Chamber of Housing Industry.
A majority of the super-luxury projects were launched between 2008-10 in South Mumbai by real estate majors such as Lodha group, DB Realty, Indiabulls and Orbit corporation. The projects came with typical offerings of opulent skyvillas, duplexes and triplexes with sundecks and walk-in wardrobes and lifestyle amenities such as landscaped gardens, concierge services, multiple swimming pools and spas. After 2011, with the supply of luxury projects in South Mumbai far outpacing supply, new launches trickled to a handful with 2013 witnessing merely two launches, K Raheja Corp's Metal Box and HBS Realty's HBS Tower both in Worli.
However 2014 has seen a revival of premium residences in South Mumbai with five such projects being launched so far, the latest entrant being the Rs 35 crore plus sea-view apartments in Runwal's – The Residence on Napean Sea road which unabashedly offers services such as private jets, yachts and chauffeured luxury cars.
Pankaj Kapoor, CEO of Liases Foras, explains that super-luxury projects have a gestation period of two to three years from the time it is  conceived to being launched on the ground.
"The 2005-07 exuberance especially in the financial sector led to a 700 per cent increase in the numbers of those earning an annual salary of Rs 1 crore plus. This led developers to plan premium residential projects that were launched in 2008-10," said Kapoor. He added that back then it was demand driven but the recent spurt in such launches were due to the supply dynamics.
shalini.nair@expressindia.com