Written by
Divya Goyal
| Ludhiana |
Published: February 17, 2016 2:11:01 am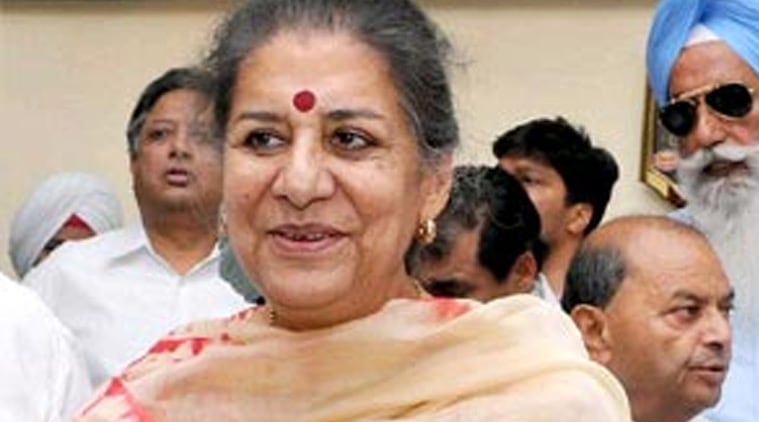 THE Last day of the Congress' first Scheduled Caste conclave was marked by dissent in Ludhiana on Tuesday, with many workers taking to the stage and openly criticising the party for having done little for reserved categories.
"Congress has not given us the support that we need. Look at the Akali Dal. They have not only formed a separate SC Welfare Board but also support leaders from reserved categories and help them attain higher positions," a Congress worker said on stage, as party campaigning committee in-charge Ambika Soni and Punjab affairs in-charge Shakeel Ahmad looked on. Punjab Congress chief Captain Amarinder Singh was absent.
The workers went on to quote examples in the Akali Dal as Soni asked her colleagues to let the workers vent their anger. "Leaders like Charanjit Singh Atwal in the Akali Dal have risen. It is because their party has supported them. Here in the Congress whatever we do is on our own. In our party, whosoever has reached higher post is just because of his/her own efforts," a worker said.
Even Congress Legislature Party (CLP) leader Charanjit Singh Channi agreed. "Tickets have been distributed in an inappropriate way. Population of particular sub category will be kept in mind along with other factors before tickets are handed out this time," he said. "We promise that at least one youth in each Dalit family will get a government job if we are voted to power in 2017."
Sunil Jakhar meanwhile said the government has failed to release grants for even uniforms of school children. "Rs 400 per uniform is already too little but this government has not even released that. How can poor kids, who are mostly Dalits, buy winter uniform for Rs 100? The fight for Dalit rights will now be taken to the streets," Jakhar said.
'Anti-India slogans not acceptable'
Senior Congress leader Sunil Jakhar on Tuesday said the government cannot curb the right of expression but added that those who shout anti-India slogans should face the law. Replying to a query on the JNU students' protest, Jakhar said: "Expressing dissent is not sedition. It is true that the Congress was in power when Afzal Guru was hanged but we do not support sedition charges imposed on the students. Congress will never support anything that is against our country".
📣 The Indian Express is now on Telegram. Click here to join our channel (@indianexpress) and stay updated with the latest headlines
For all the latest Ludhiana News, download Indian Express App.