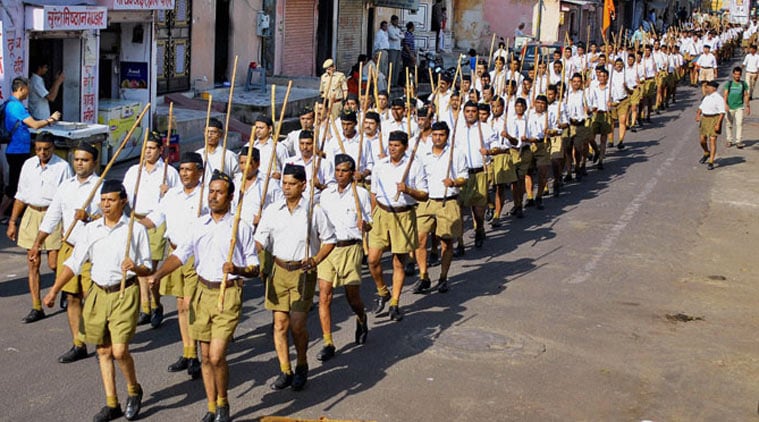 Muslim Rashtriya Manch (MRM), an outfit backed by the Rashtriya Swayamsevak Sangh (RSS), will will deliberate on issues such as terrorism and communal riots in its "biggest ever" Ulema conference on Saturday here, although the All Indian Muslim Personal Law Board (AIMPLB) and Jamiat Ulema-e-Hind (JUH) have decided not to participate in it.
"The agenda of the All India Ulema Conference will be riots, terror, atrocities and violence-free India. The Ulemas will also appeal for peace and communal harmony for the growth of the nation," MRM national convenor Mohammad Afzal said Friday.
He said nearly 1,500 clerics of different sects from across the country will attend the conference that is on the theme of "dahshat, danga, nafrat, zulm, danga, dahshastgardi se pak Bharat, aman, bhai chare ki misal".
Stating that communal riots was a factor that hindering India's growth, Afzal said, "After every riot, poor Muslims are further marginalised. When there will be peace and harmony, backward Muslims will get into the mainstream and work for the country's progress".
He said that more than 100 communal riots have occurred in Uttar Pradesh in past few years and the ruling Akhilesh Yadav government in state cannot hold Narendra Modi government at Centre responsible for that. "It is responsibility of the state government to stop riots. There is no incident when state had sought any help and the Centre had denied. Modi bhai is doing good work," Afzal said.
Stating that MRM is inspired from working of the Sangh parivar that runs educational institutions and medical help centres for poor and tribals, Afzal said, "RSS never did any thing which was anti-Muslim".
Afzal sought to clarify that MRM was not a wing of RSS but added that it was also a fact the "manch MRM is existing because of senior RSS functionary Indresh Kumar" who will remain present at the Ulema conference.
Meanwhile, pro-Hindutva outfit Akhil Bharatiya Hindu Mahasabha (ABHM) has announced to oppose the the Ulema conference. "We had decided to stop the Ulemas from entering the conference venue," said Kamlesh Tiwari, national working president of ABHM.
Tiwari said the MRM's Ulema conference was "only a drama to misguide both the Hindus and Muslims". Claiming that RSS has deviated from his agenda of "protection of Hindus and aim of making India a Hindu nation", Tiwari said that MRM event was aimed at attracting Muslim voters for BJP.
📣 The Indian Express is now on Telegram. Click here to join our channel (@indianexpress) and stay updated with the latest headlines
For all the latest Lucknow News, download Indian Express App.